SOFTWARE DEVELOPMENT
LOW CODE
02/04/2020 • Stijn Schutyser
The low-code development (r)evolution
Many companies find themselves in a challenging situation. Ever-growing customer expectations and market pace force companies to move faster and respond to changes quicker. However, many companies' ability to get things done quickly in order to support the ongoing digital transformation is slowed down by the complexity of the technology environment and inability to swiftly implement necessary changes. And that while the fundamentals of digital transformation are all about embracing speed and agility. Fortunately, there is a way to tackle this challenge: low-code.
For companies seeking to become more agile and accelerate their strategy execution, a low-code platform tends to be an effective way to speed up application delivery and integration. A low-code platform can drastically improve a company's ability to respond to business demands, shortens time-to-value and accelerates digital transformation.
What is a low-code development platform?
A low-code development platform is software that provides an environment in which people can create applications through graphical user interfaces and configuration, rather than writing lines of code. However, that doesn't mean there's no need for writing code anymore: you still have to in most cases. Low-code development platforms just reduce the amount of traditional coding, and that has a few benefits:
it enables accelerated delivery of proof-of-concepts or fully-fledged applications,
a wider range of people can contribute to an application's development, instead of just professional developers,
it lowers the initial cost of setup, training, and deployment.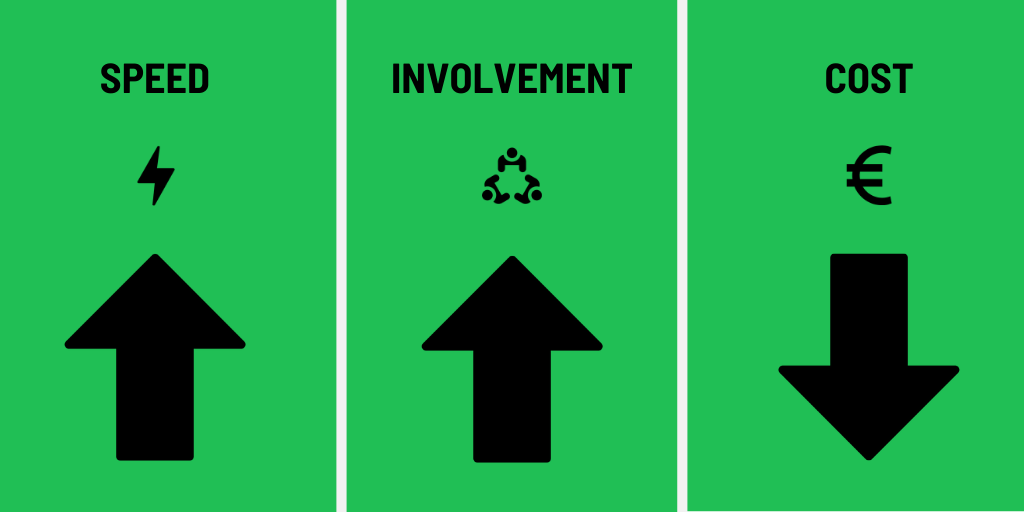 The components of a low-code platform
The inherent value of a low-code development platform is that it brings IT and business together, enabling more rapid, iterative, and collaborative development and change implementation. Today, the market offers various types of low-code platforms that feature numerous high-efficiency components:
visual modeling tools, drastically simplifying the application development and reducing the amount of coding needed to build apps;
BPM capabilities: tools that enable users effectively design, execute and optimize business processes and build business logics;
out-of-the-box components, consisting of customizable software, templates, widgets and plugins to help accelerate development;
full application lifecycle management to streamline the deployment and enable easy updates and maintenance;
scalability capabilities to rapidly go from prototype to production with minimum expenses.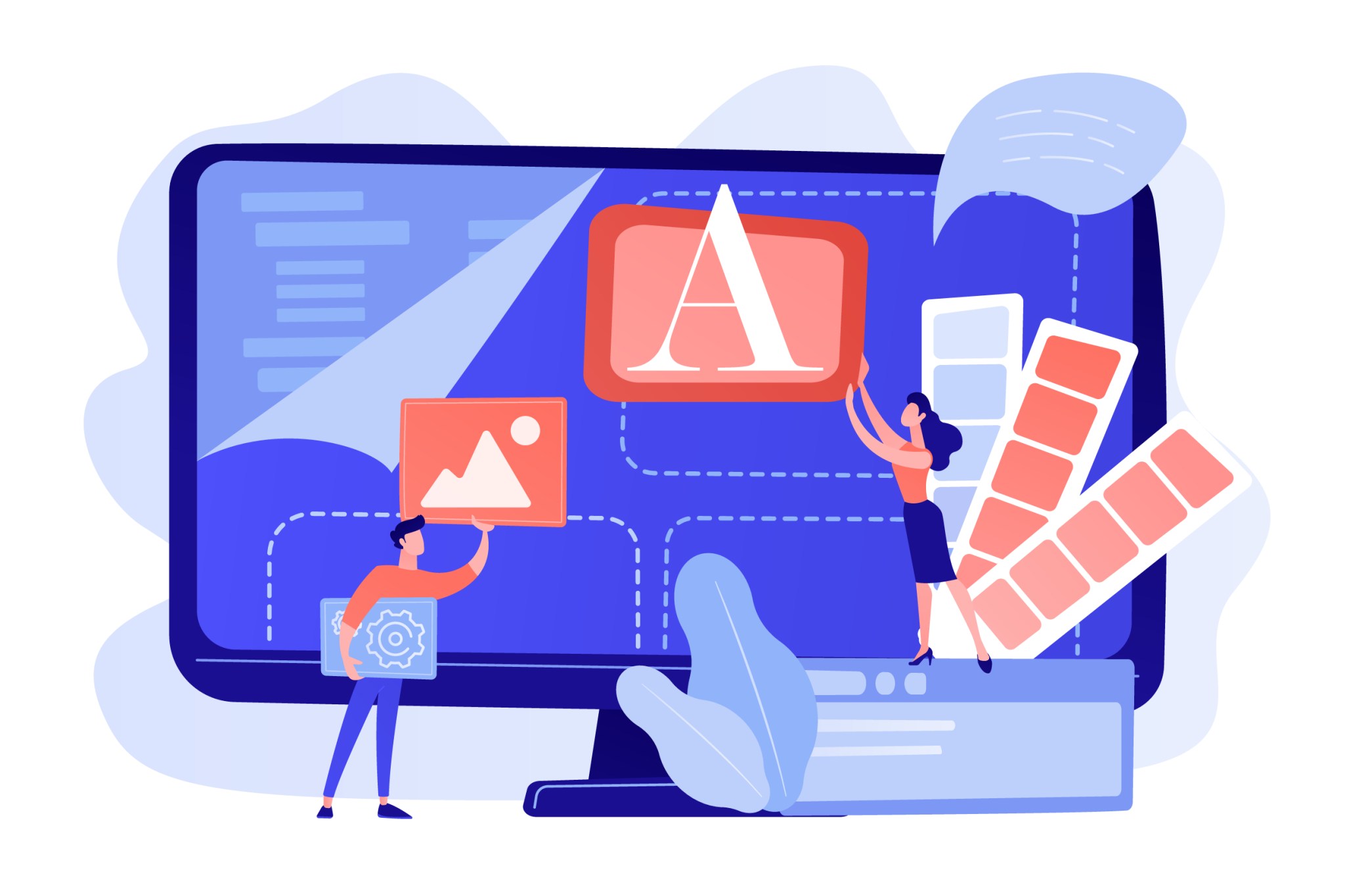 Lastly, since these components are IT-approved, there is built-in support of enterprise-grade security and governance features.
Some low-code platforms house extra components or features that set them apart from their competitors. VANTIQ, for example, sets itself apart by being the only platform that offers event-driven and real-time applications.
Why use a low-code platform?
The idea behind low code technology is to turn more business users into 'citizen developers'. Introduced by Gartner, the term 'citizen developers' denotes users who create new business applications for consumption by others using development and runtime environments sanctioned by corporate IT. A low-code platform empowers citizen developers to build bigger, better and more complex custom applications without having to lose time learning how to code.
The key takeaway is that low-code platforms enable higher velocities in an agile approach. After all, using a low-code platform, citizen developers can shorten the time-to-value for solutions to business challenges.
If you're not yet convinced by the compelling arguments for using a low-code platform, here are some numbers:
| | |
| --- | --- |
| 50% | By 2020, at least 50 percent of all new business applications will be created with high-productivity toolsets, such as low-code and no-code application development platforms. (Gartner) |
| 29% | of businesses are using low-code solutions today, while 43% said they are interested in working with a low-code provider. (Forrester) |
| 5x | Through 2021, market demand for app development will grow at least five times faster than IT capacity to deliver it. (Gartner) |
| 2022 | The low-code market is a "high growth" area, predicted to grow to over $21 Billion in 2022. (Forrester) |
Which platform should you choose?
In today's market, there is ample choice of low-code platforms for you to develop applications with. However, we believe that VANTIQ has jumped ahead of all current players in the market with about a 2½ year head start, not only through general experience but through architecture as well. At present time, VANTIQ's low- code platform is the only one that offers the following key aspects.
Applications run in

real-time

and are

event-driven. This allows businesses to write applications that sense, analyze and act on critical situations in real time using

VANTIQ's Digital Twin technology.
VANTIQ applications components can be physically

distributed

to run on the edge as well as in the cloud with a state-of-the-art serverless architecture.
The platform offers unparalleled

man-machine collaboration, which allows businesses to optimize the effectiveness of their people with powerful human-to-machine collaboration and without having to spend exorbitant amounts of money.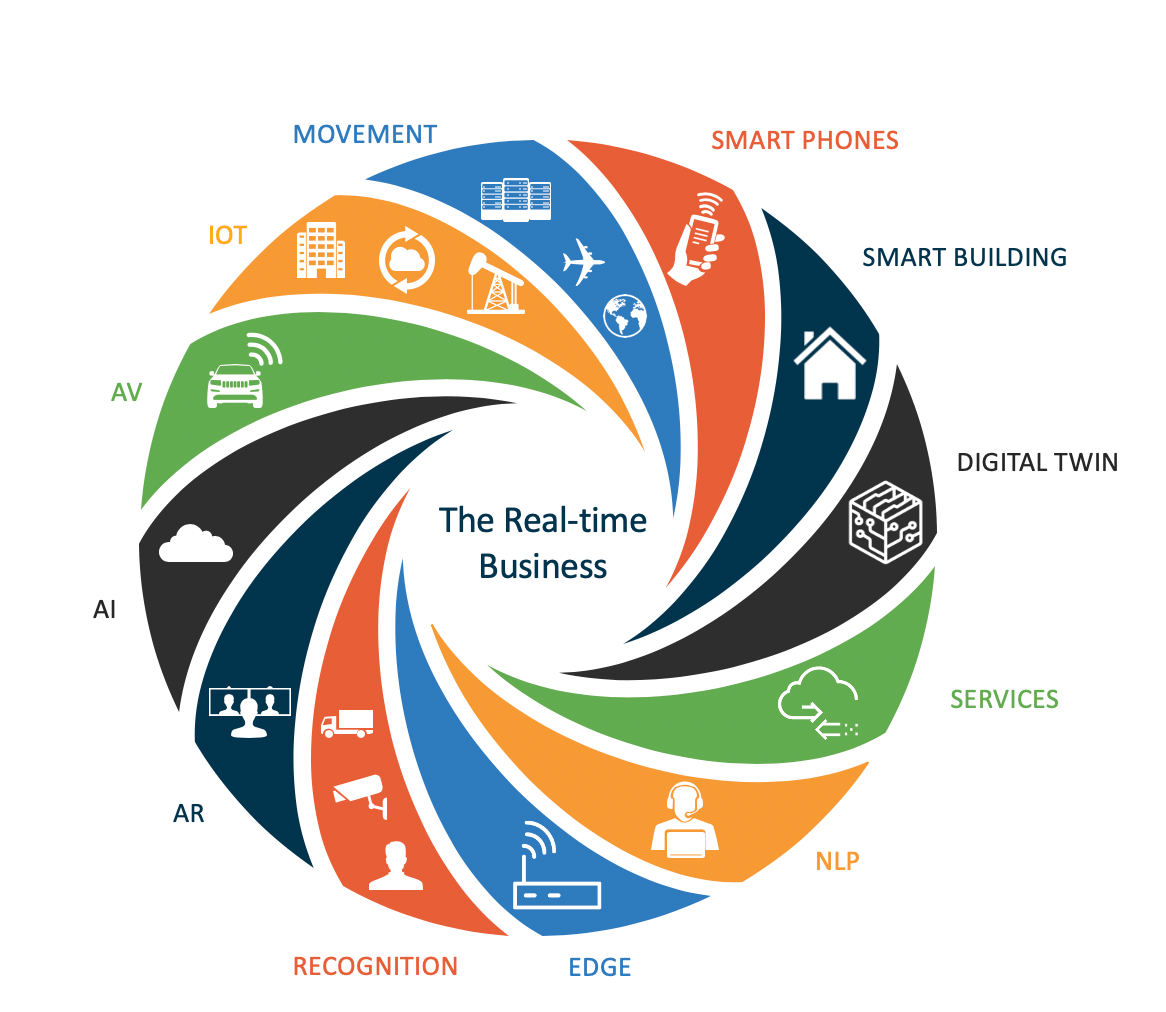 You can read this white paper on VANTIQ's competitive landscape here for more information on these different aspects, or watch the video to get a quick rundown.
With a low-code platform like VANTIQ, unlocking the power of digital transformation has never been easier. Want to know more about VANTIQ's low-code platform? Click the button below!