TIPS AND EXPERIENCES FROM THE ACA TEAM
ACA AS AN EMPLOYER
19/12/2022 • ACA Group Team
My experience as a UI/UX Designer at the ACA Group
Diverse assignments and challenging projects, you will find many of these at the ACA Group. Talha Kaya tells how he experienced his first months as a freelance UI/UX designer.
Hi there, I am Talha (28 years old) and I am very passionate about graphic design. I've been doing it since I was eleven years old. What started with improving existing websites has now evolved into developing new digital products that are user-friendly and solve real problems.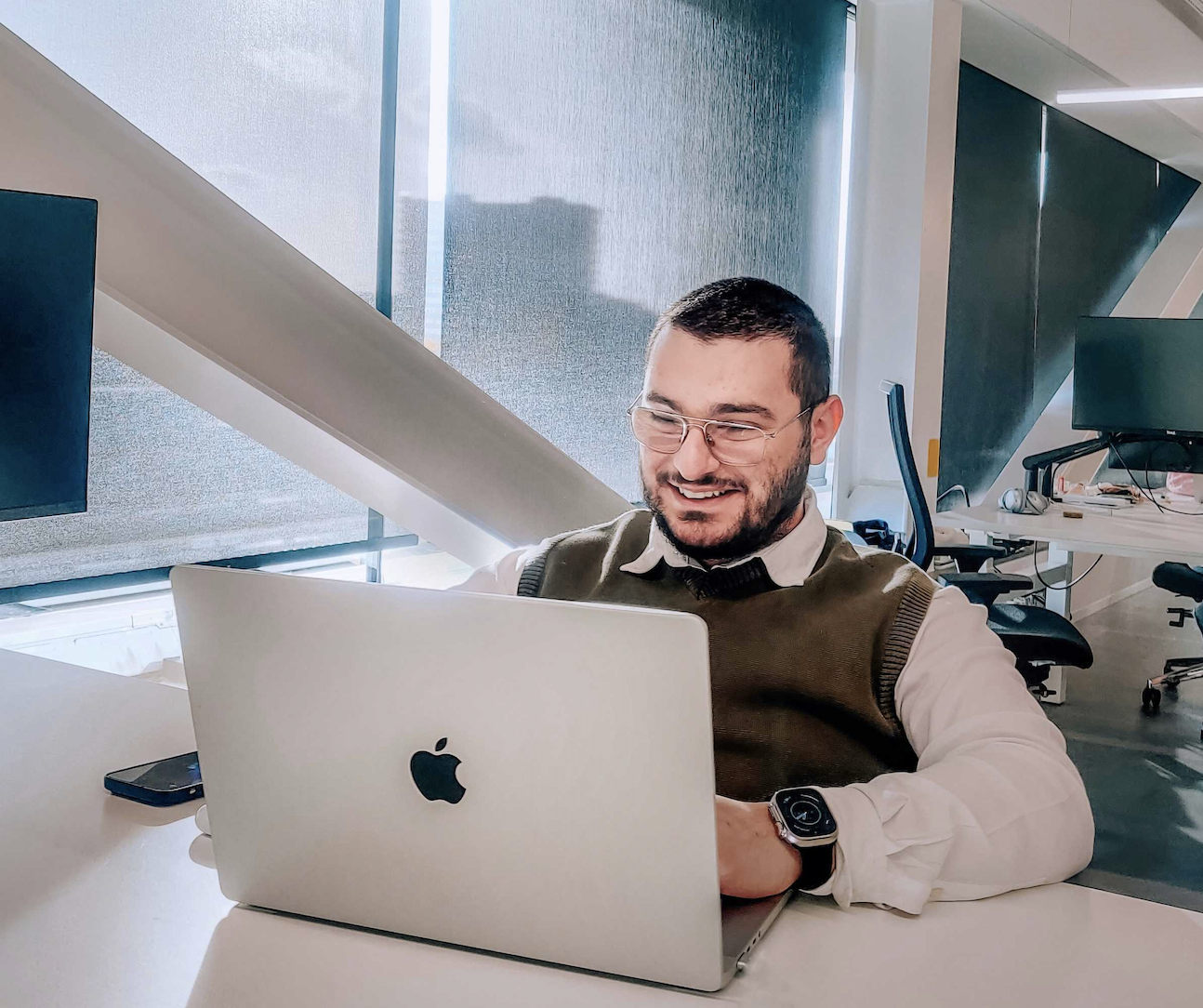 I first came into contact with ACA Group when we were working together on a mobile app for a Belgian telecom operator. Together with the other designers, I conducted user research to define frictionless interactions and convert them into an interface. The design was then implemented by the people of ACA Group in a working mobile application.
This collaboration with ACA Group went very well and constructively and was certainly part of the successful delivery of the app. The approach, the eye for quality and the 'can do' attitude caught my eye and stayed with me…
Time for a new challenge...
A while later, after doing some other assignments, I was looking for a new challenge. I mused about the collaboration with ACA Group and decided to take my chance and apply.
Already during the job interviews I recognized the values ​​that I previously experienced in the collaboration: transparent, human, high quality. After an exploratory interview, I was challenged to demonstrate my knowledge and skills by carrying out a design assignment. I had to present the result during a second interview and I was further challenged. The feeling of wanting to be part of this organization grew and I was very happy when I heard that I could start.
I was welcomed warmly on my first day and time was made in the onboarding process to help me get started. Both with the practical matters and the general processes.
In the meantime I have been working as a UX/UI designer for the ACA Group for several months now. I don't regret my choice for a second! On the one hand, I have already been able to use my expertise on various assignments to create added value, but on the other hand - and equally important - I have also learned a lot from colleagues. That interaction of teaching things and learning myself makes it extremely fascinating for me!
Are you a UX/UI/product designer and would you like to get to know ACA Group a little better, then be sure to visit one of our offices or contact my HR colleagues via jobs@aca-it.be.
You are always welcome to stop by for an office tour and a cup of coffee! ;-)
Hope to meet you soon?
Creative greetings,
Talha.