EVENT
CONTENT & COLLABORATION
ACA Group - an official sponsor of the Liferay Vision event (October 6h, 2022)
6 October 2022 - We are happy to announce that ACA Group is an official sponsor of Liferay's B2B Digital Solutions Conference: Liferay Vision. The event will take place digitally on October the 6th, 2022.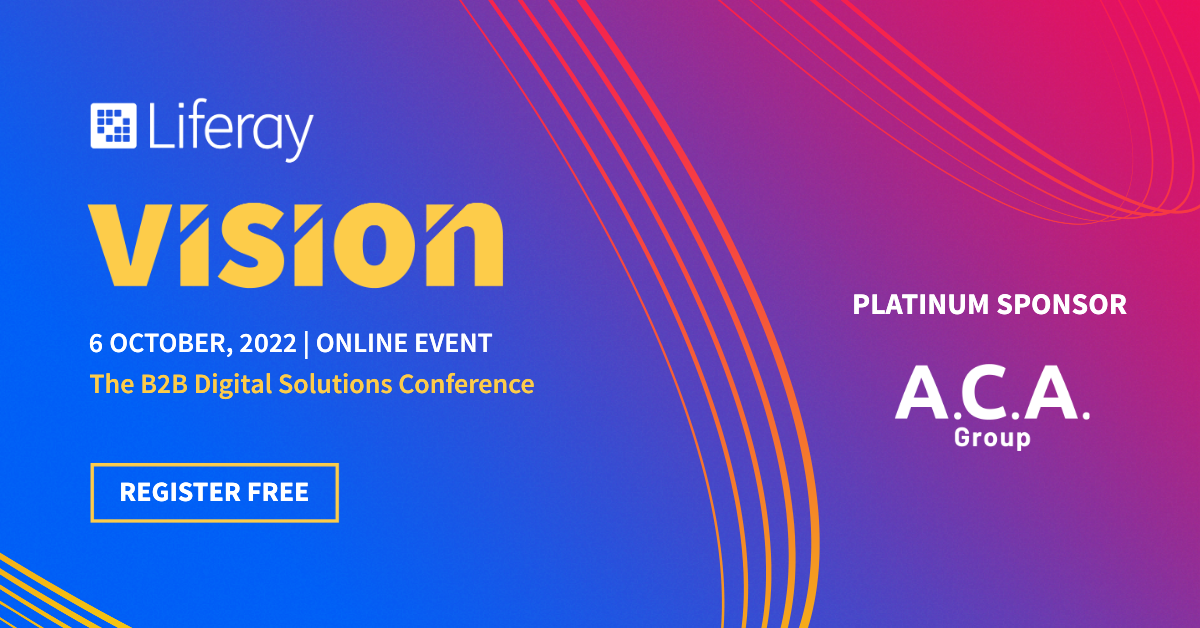 It's all about Digital Experience
Digital Experience is playing an increasingly crucial role in the long-term success of companies. Therefore companies need to continuously improve and refine the experiences of their customers, partners and employees.
During the Liferay Vision 2022 event you can follow thought leadership discussions, real-life use cases, and dedicated industry tracks, giving you insights, strategies and actionable solutions to meet the unique challenges of the increasing demand in Digital experience.
Challenges like reducing cost-to-serve, increasing online revenue with B2B commerce, bringing legacy systems together for a better experience, and boosting your employees' productivity will be covered.
ACA will have its own (digital) booth and virtual space at the event. See you there? ;-)
If you want to attend this year's event or have other questions, contact joeri.moors@aca-it.be