CLOUD & MANAGED SERVICES
KUBERNETES
RANCHER
ACA Group and SUSE join forces to offer Rancher to our customers
We're happy to announce that ACA Group has joined forces with SUSE and is now officially SUSE One Gold Partner!
Strengthened by this partnership, we want to offer SUSE Rancher to our customers and provide excellent integration, implementation, configuration and support for Kubernetes, backed by Rancher.
With our expertise in Kubernetes, we can bring or improve the Kubernetes platforms of our clients and combine it with the only open Kubernetes Management Platform. This platform vastly simplifies the management, delivery and monitoring of containerized workloads. Kubernetes (k8s) has become the de-facto standard in modern organizations dealing with containers, as more and more companies are evolving from large monoliths to microservices. Kubernetes allows you to run and orchestrate multiple container workloads. Now the management and visibility of what's running and how it's running is a whole lot easier and more visible with SUSE Rancher.
The partnership with ACA Group
This partnership is the direct result of our belief in the Cloud-Native strategy and hands-on build of expertise on the stack. We are looking forward into reselling SUSE Rancher for those customer looking for Enterprise Support and assisting in providing a hosted SUSE Rancher on their own premise or in AWS.
The expertise of our partnership broadens the ability to innovate fast, tackle real world challenges and develop sustainable, shared business opportunities with real added value to our customers. SUSE Rancher is already being used on Kubernetes clusters at a number of our customers such as Corilus, H.Essers, Vlaamse Overheid, Lineas, Clarebout and others. We are convinced that this is the start of a great partnership and continued growth for our customers!
It is a pleasure to inform you that the ACA Group has entered the SUSE Gold Partner status. Their agile craftsmanship and passion for customers will help both organisations to boost the Belgium market with Enterprise Kubernetes and Edge solutions, which will be the base to empower people through innovation, technology and knowledge. I am really looking forward to building our relationship even further.

—

Jeroen Overmaet, Country Manager Benelux at SUSE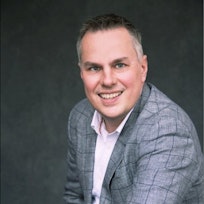 The possibilities of SUSE Rancher
Last year, SUSE acquired Rancher Labs to help customers accelerate their digital transformation journeys with true open source solutions. We also believe it is an enabler to facilitate legacy / application modernization from a tooling / platform perspective. In the coming years many customers are faced to provide a unified management pane over new and existing infrastructure and applications.
SUSE Rancher is the only free and open Kubernetes Management with optional Enterprise Support for teams adopting containers to deliver Kubernetes-as-a-service. It addresses the operational and security challenges of managing multiple Kubernetes clusters across any infrastructure (eg. Public Clouds AWS, Azure or GCP) or OnPremise (eg. VMWare) landscape.
* Kubernetes clusters can be added from multiple 'sources'
SUSE Rancher also provides DevOps teams with a set of integrated tools. Basically, it's a tool that provides an easy way to set up one or more Kubernetes clusters and provides a lot of features out of the box. These are security, a centralized software catalog, unified cluster management, monitoring, logging, continuous deployment and integration and much more!
We've been working with SUSE Rancher on production platforms for some time now, and are convinced that it is the ideal solution for our customers that want to manage the platform themselves, or build a Kubernetes cluster OnPremise, without needing to have a deep knowledge of Kubernetes, HELM or yaml.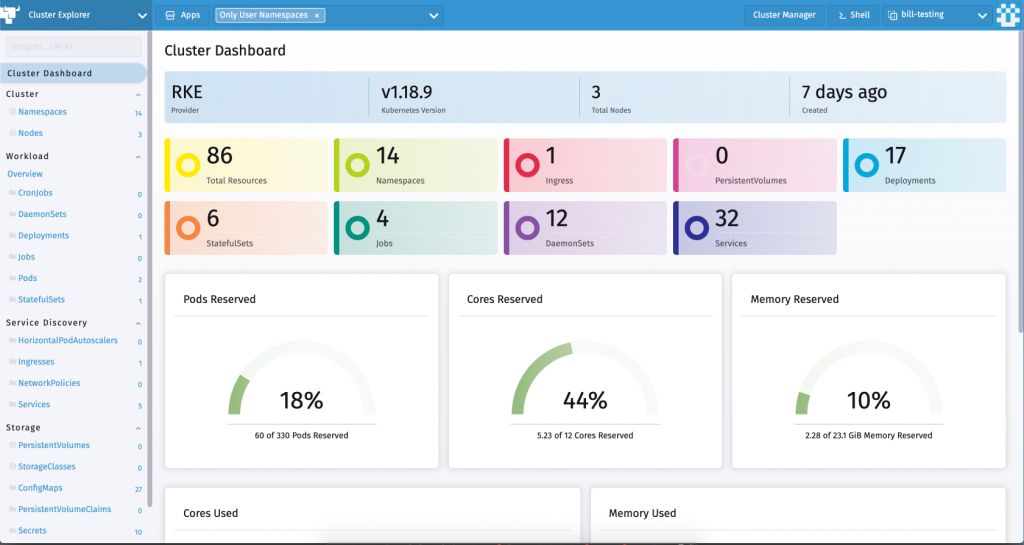 * The management interface of SUSE Rancher
Our partnership with SUSE Rancher is a confirmation of our direction and believe in open standards and hybrid solution that can be tailored towards the needs of our customer. I believe Rancher is a spot-on solution for those customer looking to setup and maintain Kubernetes and Cloud-Native landscapes in the future. I'm looking forward to work with SUSE Rancher in the future to fortify their position in Belgium.

—

Peter Jans, Cloud and Innovation Architect & Business Unit Manager at ACA Group