ACA COMMUNITY
ACA KNOWLEDGE SHARING
CONTENT & COLLABORATION
END-TO-END PROJECTS
Highlights from ACA Group's 2023 "Come Together Chapters Part 2"
At ACA Group, we've always believed that the key to success lies in continuous learning and relentless improvement. That's why we recently hosted our second knowledge-sharing event of the year on September 20, 2023. This event brought together project managers and analysts to delve into essential topics crucial to our mission of delivering successful projects.
Behavior Driven Development (BDD): Unlocking the Potential
During the event, we featured a presentation by Niels Berghen introducing Behavior Driven Development (BDD). This session explored the core principles of BBD and how it can be integrated into our project management workflow.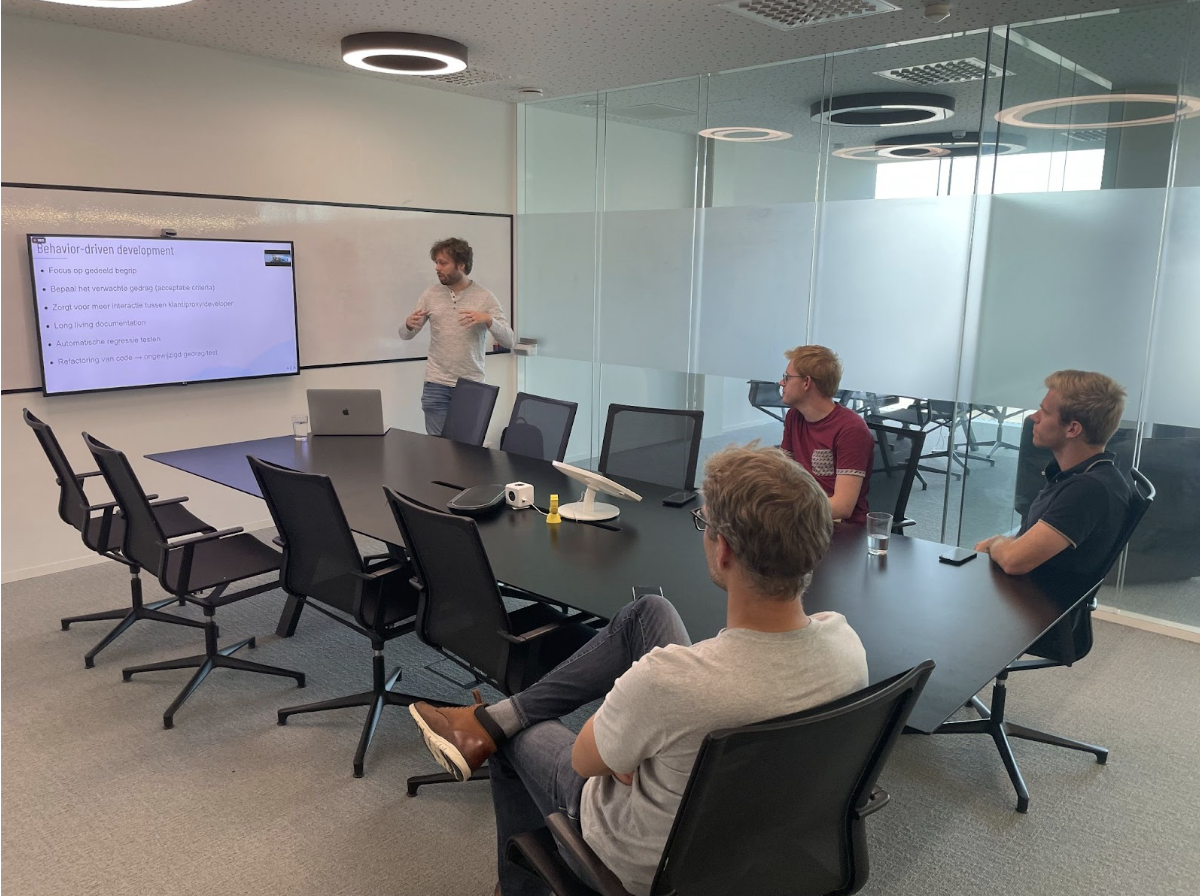 By focusing on defining behavior from a user's perspective, BDD allows us to create software that truly meets our clients' needs. We discussed the importance of collaboration between clients, developers, and testers when writing BDD scenarios. These scenarios bridge business requirements and technical implementation, ensuring that every feature we deliver aligns perfectly with user expectations.
Lessons Learned: The Heart of Project Improvement
During the event, Ann Verwee delivered another insightful session centered on "Lessons Learned" from one of our past projects. Regardless of its outcome, each project provides invaluable lessons that can shape our future success.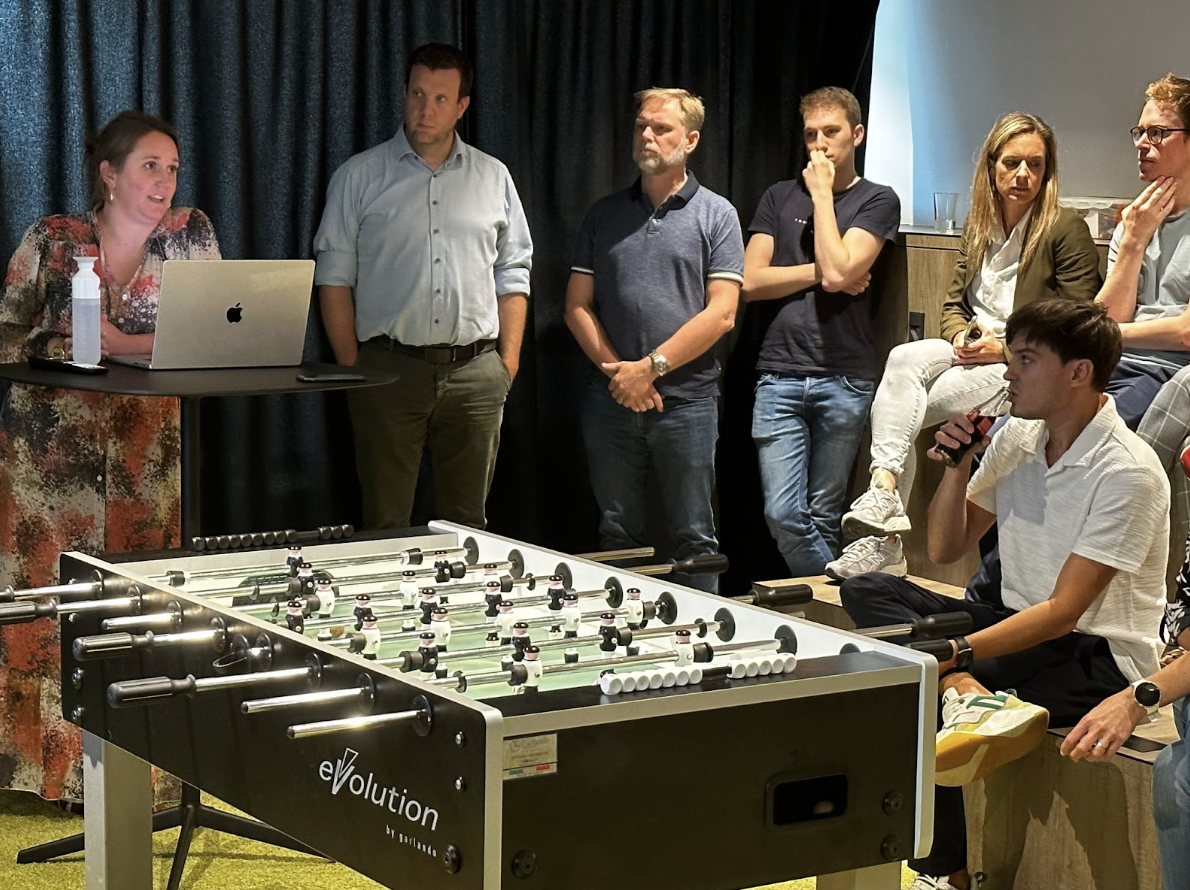 This open and candid discussion allowed us to identify common patterns and pitfalls we can avoid in future projects. By reflecting on these lessons learned, we're continuously refining our processes and becoming even more adept at delivering successful projects.
Slicing the Cake: A Masterclass in User Story Splitting
One of the event's highlights was a captivating presentation by Koen Vastmans, the owner of simu-learn.net, who introduced us to the intriguing world of "Slicing the Cake." This innovative game, born out of Koen's experiences in the field, leverages simulations, and gamification to impart agile principles and techniques.
"Slicing the Cake" draws inspiration from Richard Lawrence's story-splitting patterns. During the presentation, Koen explained the "why" and "how" of the game, showcasing its potential as a powerful tool for learning to write valuable user stories.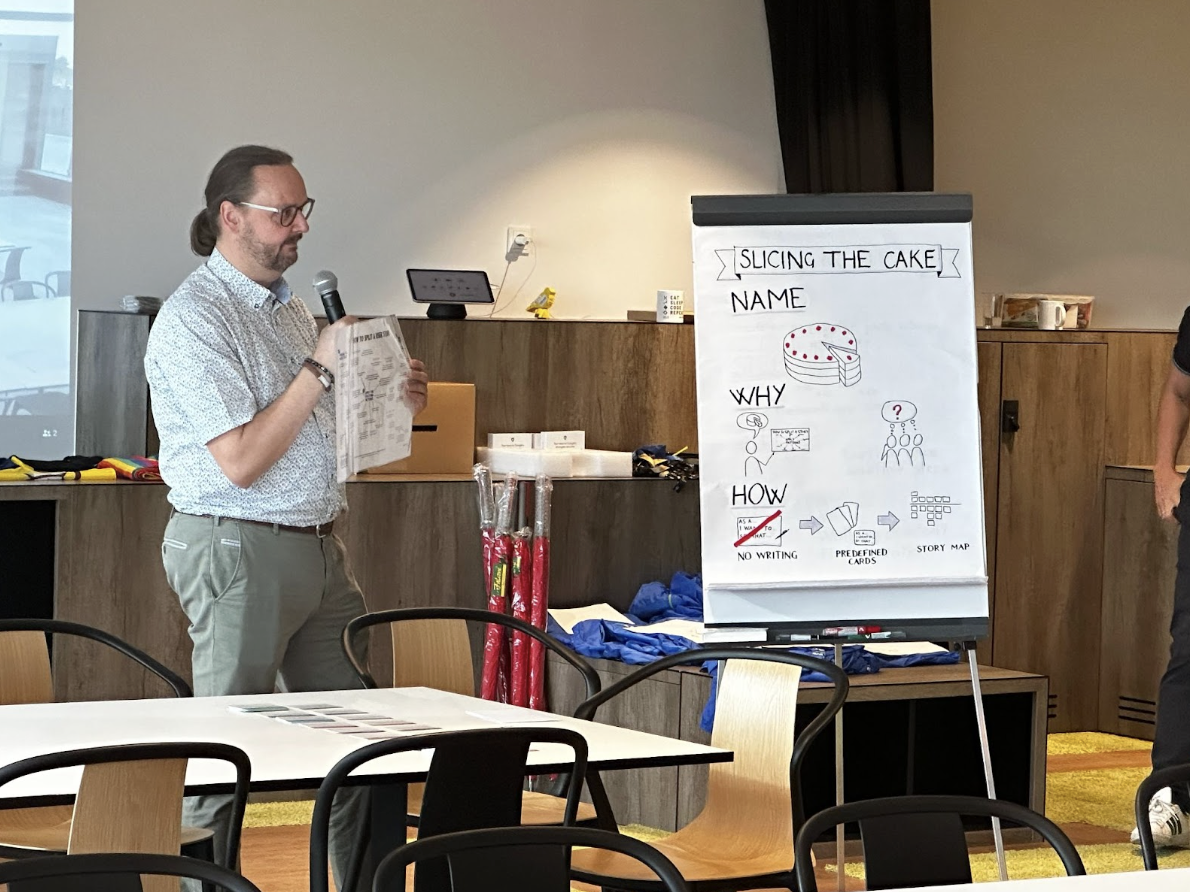 In an engaging and interactive format, we played a game demonstrating how these slicing patterns work in practice. Our attendees gained a deeper understanding of this critical skill by experiencing how to break down complex user stories into smaller, more manageable pieces.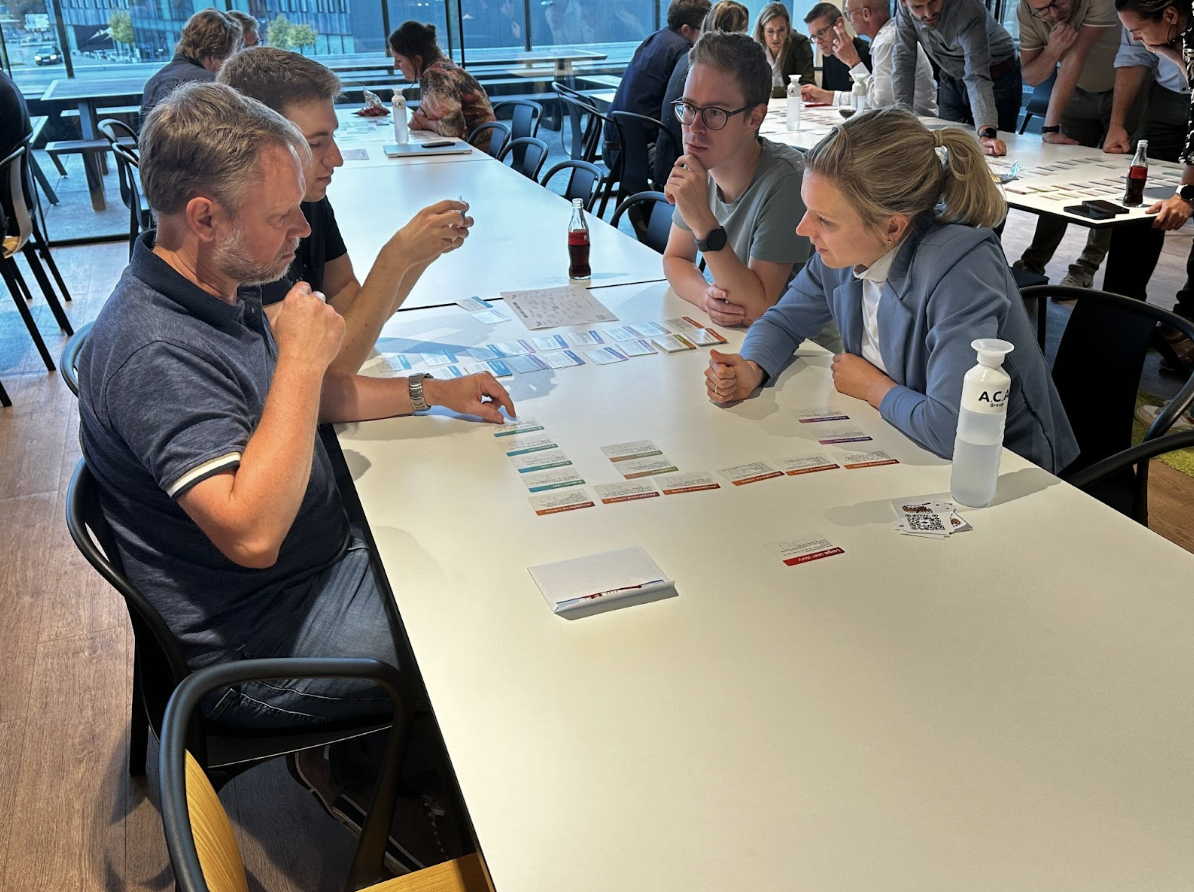 Building Stronger Bonds Over Pizza
At ACA Group, no event is complete without a bit of entertainment, fun, and camaraderie. After the enriching knowledge-sharing session, we shared delicious pizza and continued our discussions. These moments of informal interaction strengthen our bonds and foster a culture of collaboration within our team.
Knowledge-sharing events like this are the cornerstone of our commitment to delivering successful projects. By equipping our teams with the latest insights and best practices, we are better positioned to not only meet but surpass our clients' expectations.
We look forward to more such enlightening sessions in the future as we continue to empower our teams with the knowledge and tools necessary to excel in the ever-evolving world of agile development.
Want to discover more about the ACA Methodology?