ACA MEETUP
DATA MESH
Throwback to the second Data Mesh Belgium meetup in Hasselt
18 September 2023 - We are excited to share the highlights from the second Data Mesh meetup, held in the ACA Group Hasselt office. This event brought together data enthusiasts, professionals, and experts to explore cutting-edge developments in the world of data architecture and management. We were honored to host two experts who shared their insights and experiences.
Before the talks began, attendees were treated to pizzas that were, quite frankly, almost too delicious to resist ;-). With full bellies and energized spirits, we were ready to dive into the world of data.
"Data Product and Data Mesh Architecture for Precision Medicine" by Jesse Paquette"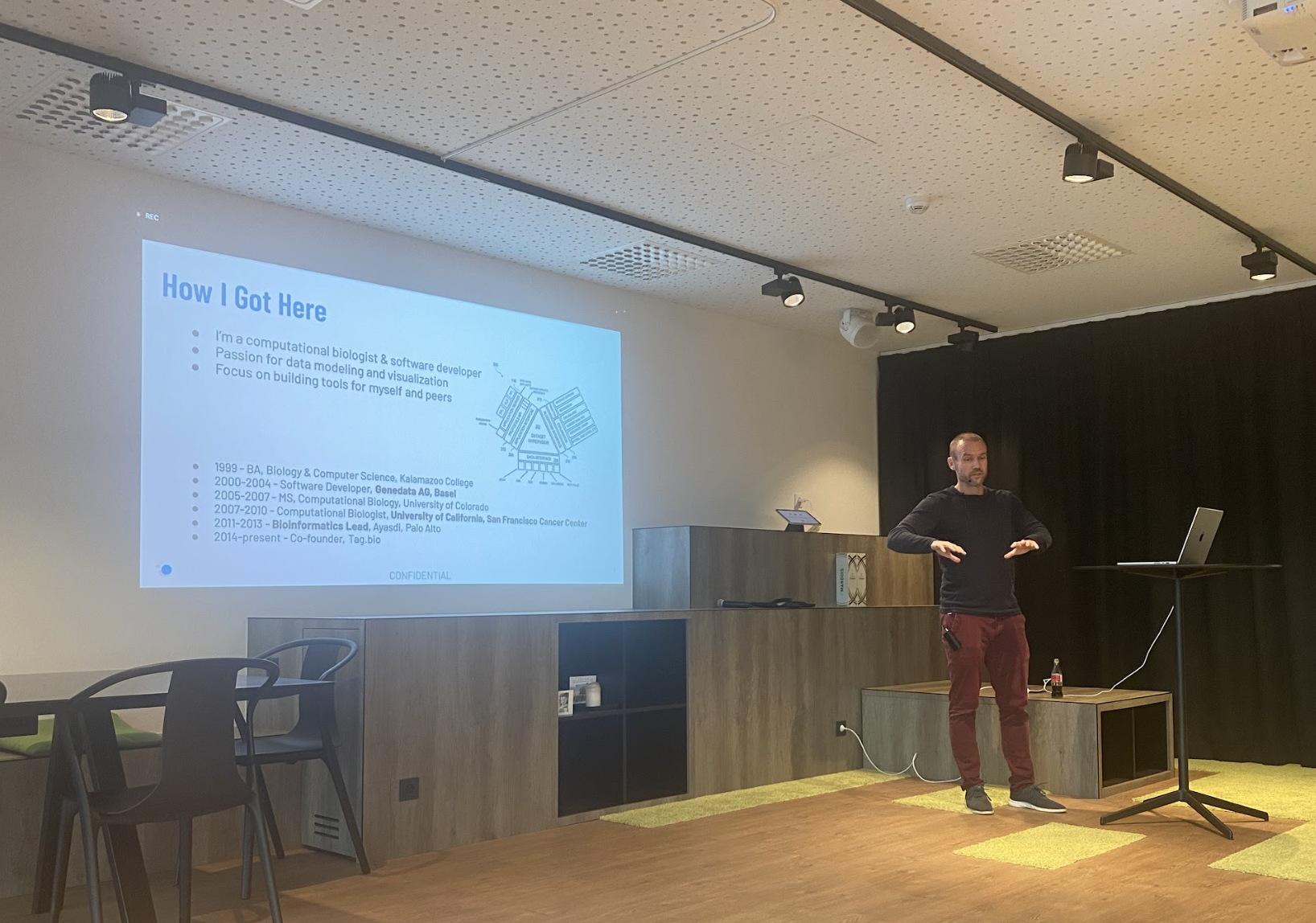 The life sciences industry is undergoing a data revolution with rich, multimodal datasets. Jesse explored how pharmaceuticals and biotechs tackle the challenge of organizing and delivering this complex data under FAIR principles. He shared insights from 8 years of research, discussing their goal of efficiently delivering well-modeled data sources for researchers, data scientists, and more. Jesse's presentation covered the technical design and configuration of their data product/data mesh architecture, providing valuable insights for data enthusiasts. Key capabilities of each data product included making it easy to model the data as input, allow scientific algorithms to run on the data by being plugged into each data product, and make APIs on the data products available so that the results are accessible for data scientists and researchers to consume.
"Unlocking the potential of Data Mesh for enterprises at Vanderlande: navigating beyond the data plane" by Sajith Payyadakath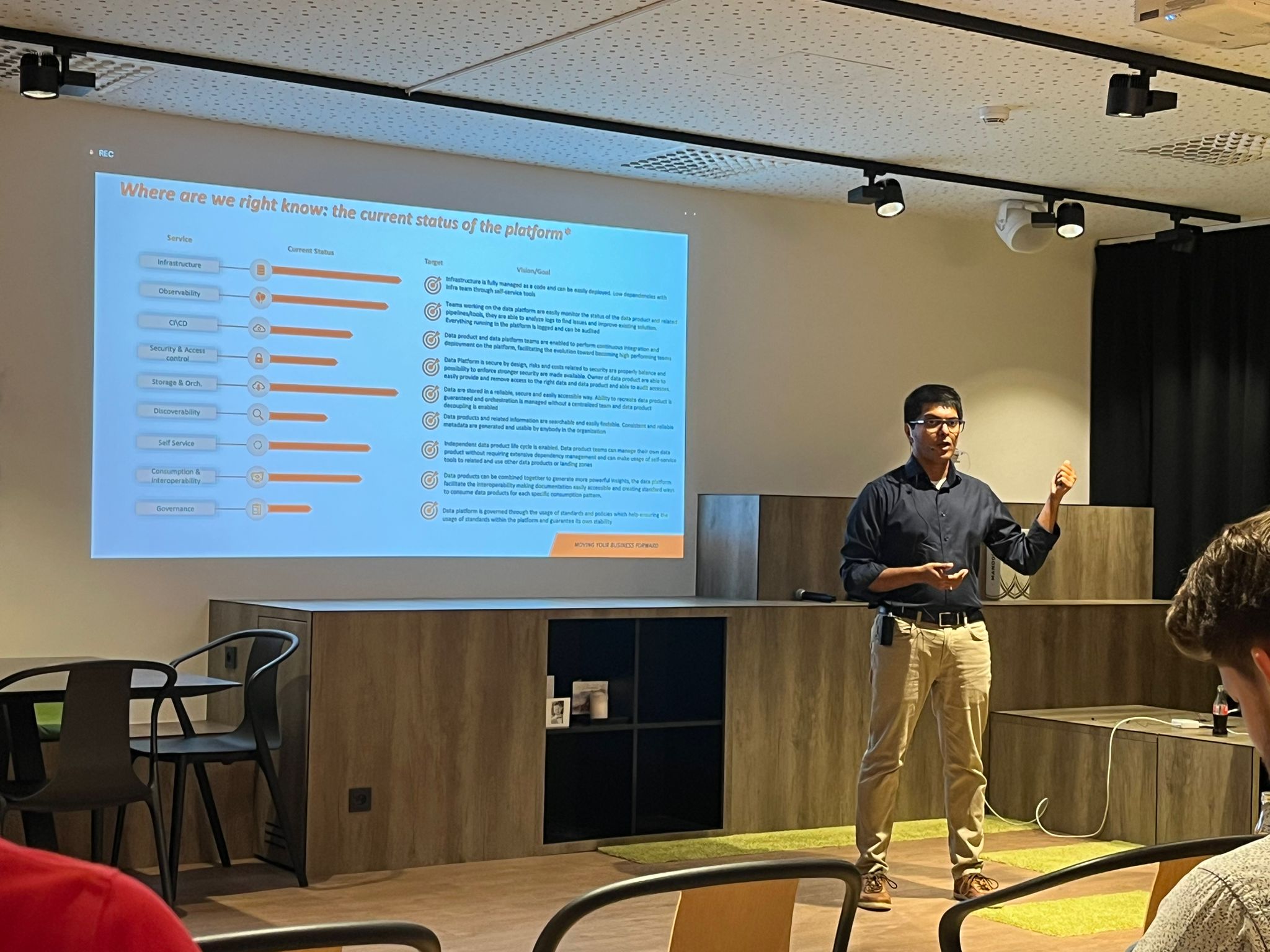 Sajith shared Vanderlande's journey into the world of Data Mesh, where they revolutionized their data platforms. He highlighted the challenge of aligning with regulatory requirements and safeguarding sensitive data. Attendees explored patterns for building data mesh platforms. Key highlights included using a graph-based metadata API for data product lineage, event based orchestration, self-service data ingestion and encryption techniques for data privacy and security. Sajith also discussed the current status and future challenges of the platform at Vanderlande, offering actionable insights for data professionals navigating the complex realm of enterprise data. An important statement was to aim to automate everything and self-service everything to avoid any central team becoming a bottleneck.
We want to thank Jesse and Sajith for sharing their knowledge and expertise at the meetup. Their invaluable insights triggered interesting questions and discussions, and have left a lasting impact on the Data Mesh Belgium community!
Stay tuned for more exciting meetups as we continue to explore the innovative world of data mesh. If you want to speak about your data mesh journey or your company wants to support the community, then contact tom.dewolf@acagroup.be 🚀