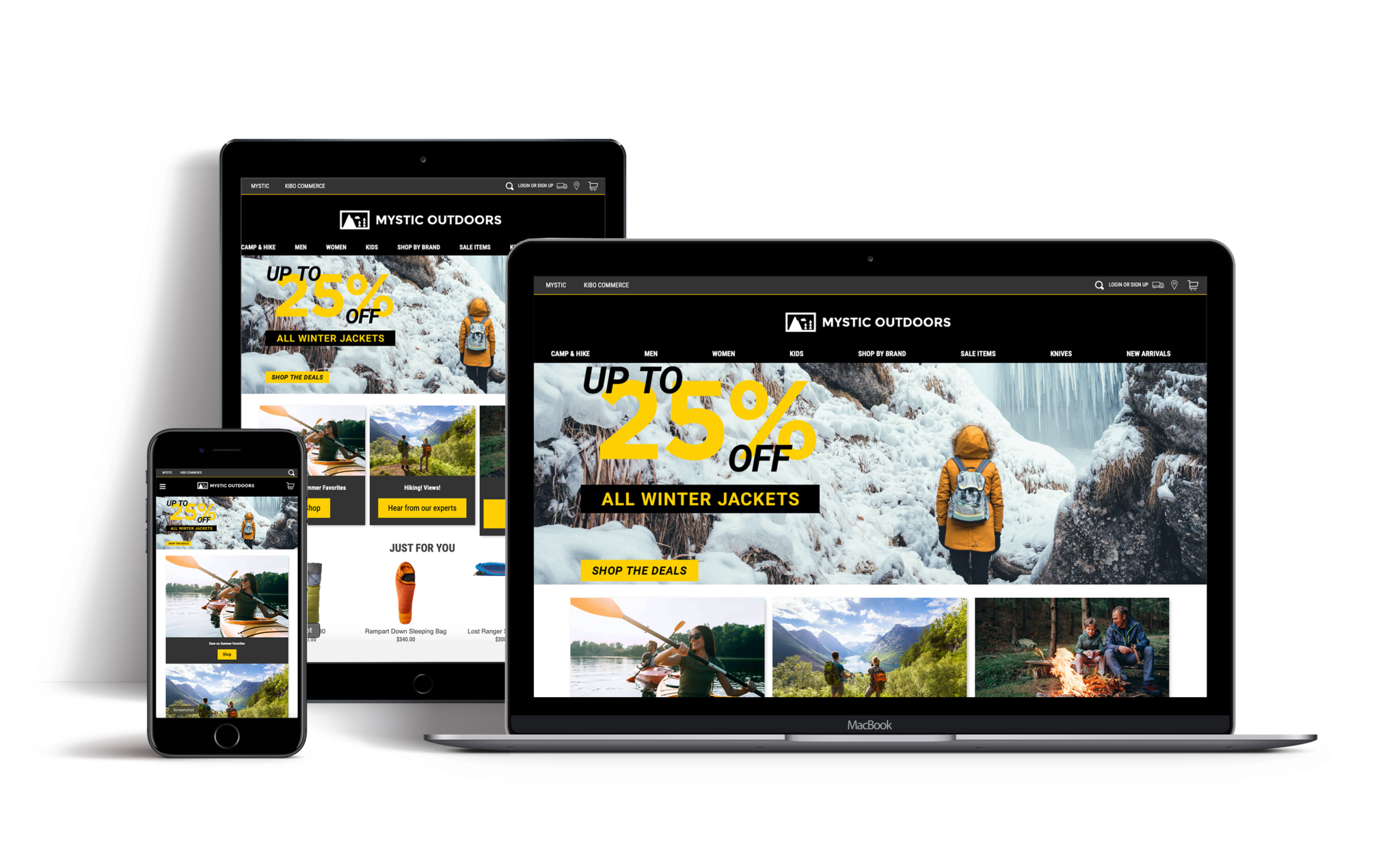 Future-proof your revenue with Kibo eCommerce
The only extensible, unified platform that delivers personalized, omnichannel experiences throughout the entire customer journey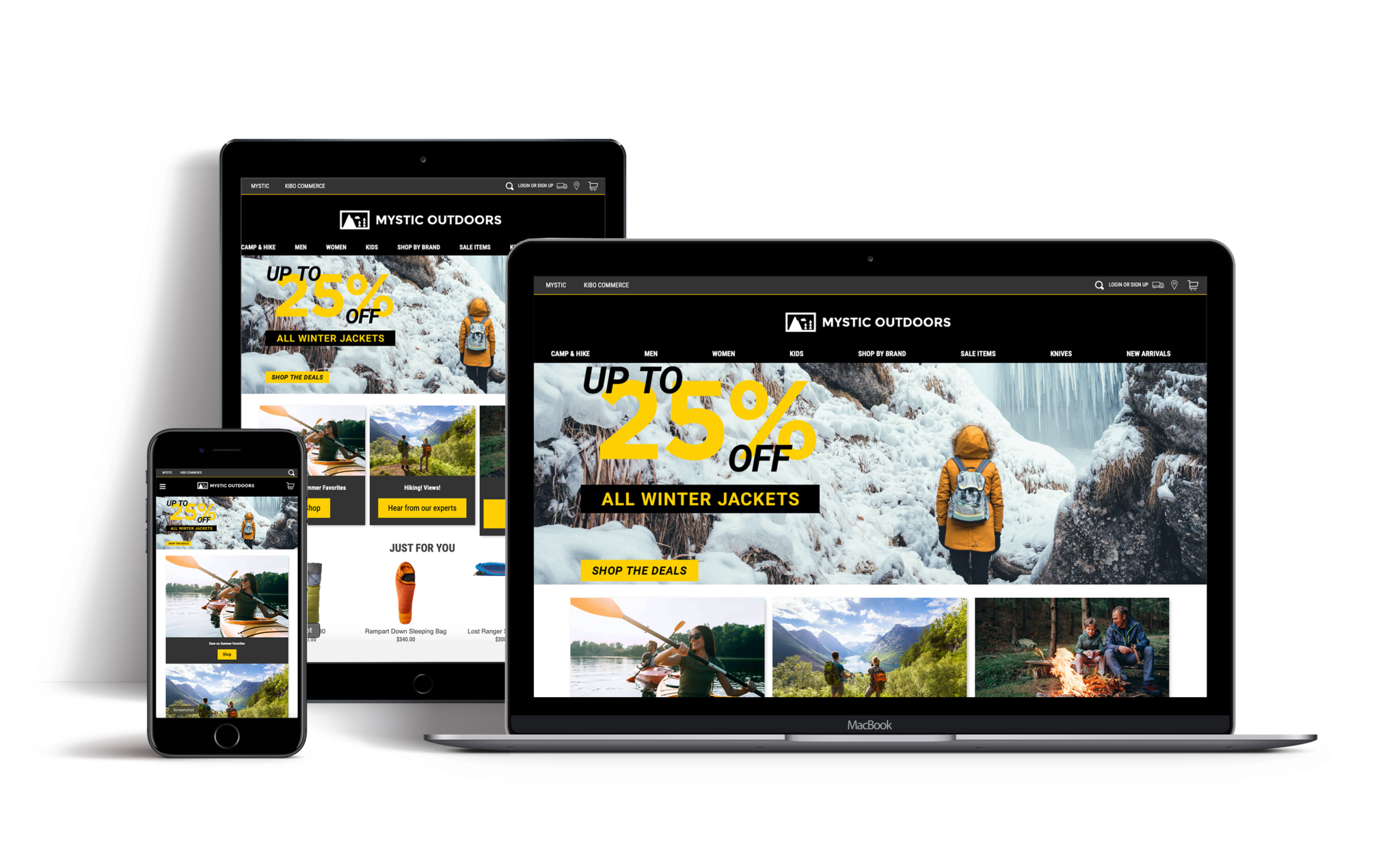 Recognize some of these challenges?
Not started with e-commerce yet? These are some of its benefits:
What sets Kibo eCommerce apart?
Some of Kibo's features out-of-the-box
AI-powered personalization

Design and launch hyper-personalized experiences, tests, and recommendations in real-time. Each customer journey is unique, based on customer preferences, inventory levels, and more.

Built-in site builder

Develop and manage site content with built-in CMS & CDN, intuitive import/export tool, and WYSIWYG editor. You don't need expert developers!

All-encompassing cart, checkout and shipping

Provide a persistent shopping cart, one-page and guest checkout, live shipping updates, and tax estimates.
Kibo eCommerce Native CMS demo
Watch the video to see how you can easily use Native CMS if you're not quite ready for headless yet.
Why choose ACA as your Kibo partner?
The only verified partner in the Benelux

ACA Group is the only verified Kibo partner in the Benelux. If you want a solution supplier with local representatives that understands the challenges in this region, we're your go-to!

More than 17 years of experience

We've earned quite a few notches on our belt already. Our e-commerce experts have more than 17 years of experience in advising and implementing e-commerce and product information management solutions.
How can we help you?
Use the form below and we'll get back to you ASAP!