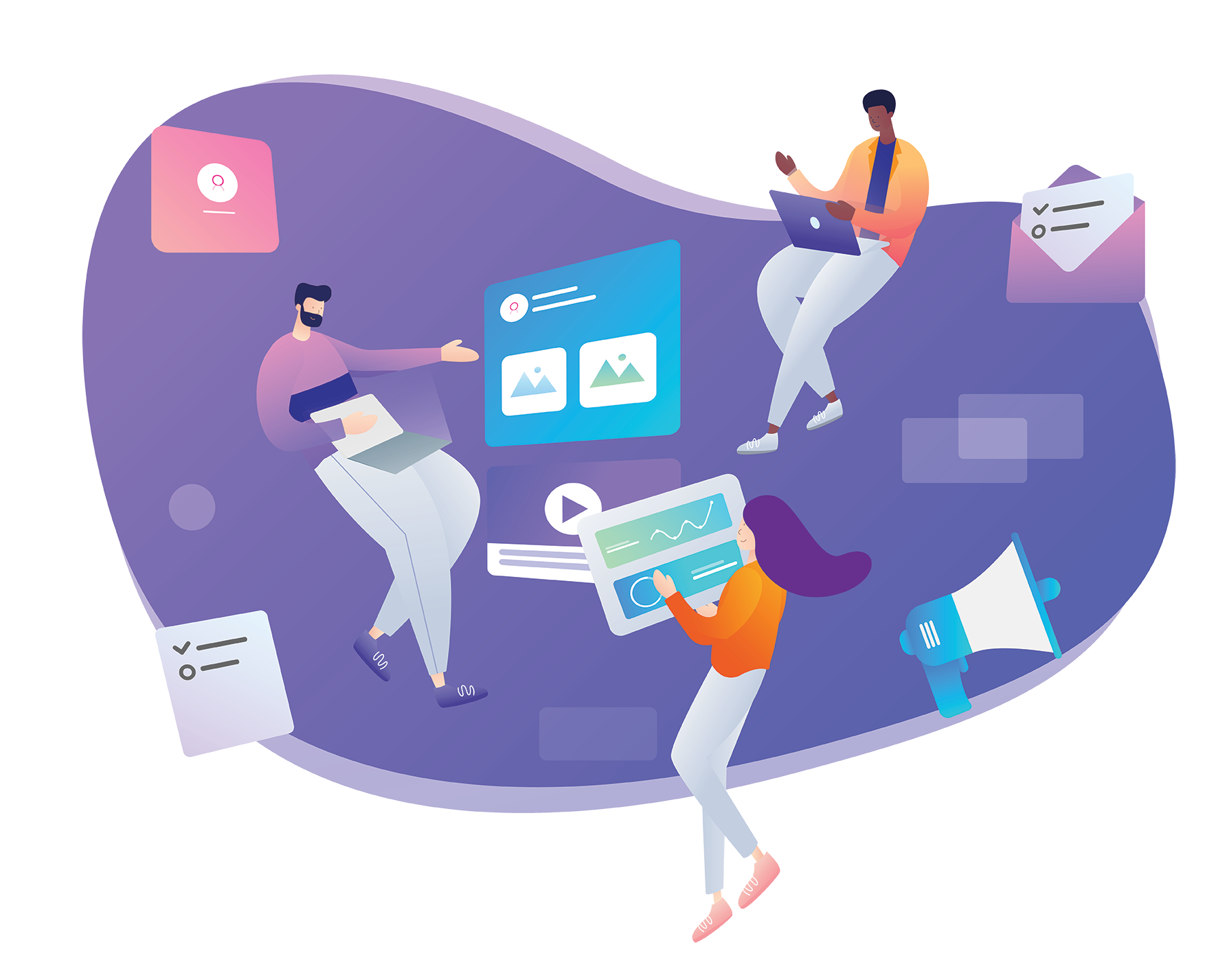 Digital experience
Your Liferay Platinum Partner to get the tailored digital experience you deserve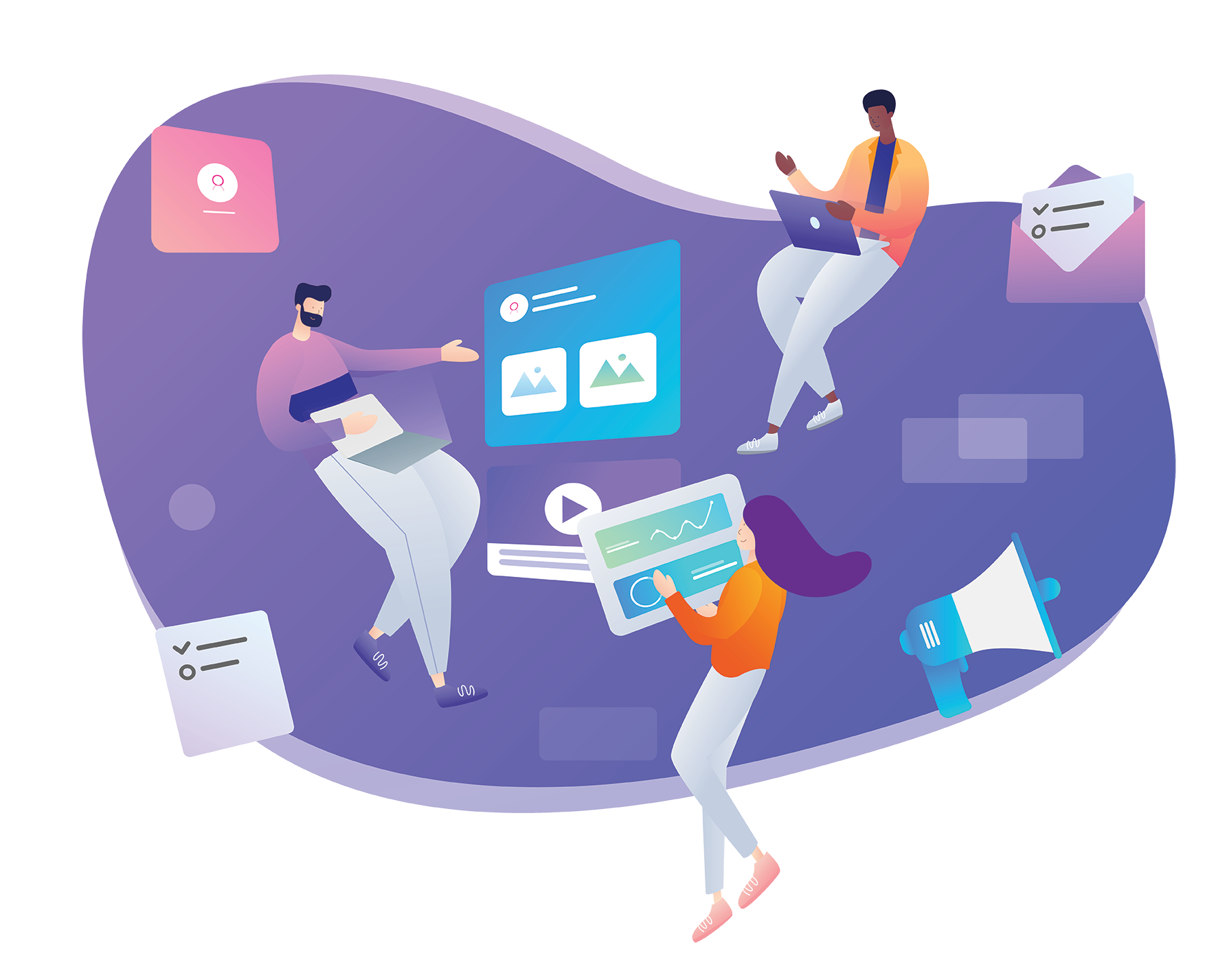 One Liferay DXP platform with limitless capabilities
Smooth and personalized experiences

Through its flexibility, Liferay DXP allows for infinite customization and solutions that fit exceptionally well.

Increased productivity

Engage users by making it easy to find resources and get work done quickly and efficiently.
Unifying disparate systems

Unite silos and disparate legacy systems in an easy-to-use solution to help your users quickly find information and get things done.

Something completely different

Thanks to its flexibility and customization, the Liferay DXP platform offers truly limitless capabilities, even if your challenge is less traditional in nature.
The Liferay DXP platform offers you a tailored solution on a unified platform, whatever your challenge is. Talk to us about your challenge and we'll get back to you with a plan on how to tackle it!
Liferay DXP training for administrators and developers

Become an expert through our Liferay DXP training in which we teach you

how to set up portals with different pages and users,
manage content,
design portals according to brand guidelines,
build portlets,
and introduce plug-ins.

Liferay DXP health check

Are you getting the most out of your Liferay investment? Find out with a thorough health check for your Liferay environment! We conduct a full code and configuration audit, with a checklist of actionable improvements afterwards, from UI and UX to permissions and architecture.
Why choose us?
Liferay Platinum Partner

We are the only Liferay Platinum Partner in Belgium, meaning we have a direct line of communication to Liferay. This grants us - and you - access to resources others don't have, and the guarantee that your voice will be heard.

100% success rate

Every Liferay project we have ever started has successfully been put into production. Thanks to our expertise and experience, we know exactly what Liferay can and can't do. This allows us to give our customers optimal advice about how to get the most out of their product.

True expertise and vast experience

5 of our Liferay experts have more than 5 years of experience, while 3 others sport more than 10 years of experience. Every single team member is Liferay certified to be able to offer our customers the highest quality.

Awarded and community-driven

We're incredibly active in the Liferay community, writing technical blogs, speaking at international conferences such as Liferay Devcon and programming code that has been included in Liferay's core. For these efforts, Liferay has awarded us the Liferay Community Excellence Award, which only 7 partners worldwide have the privilege of receiving. In 2019, we also received the EMEA Social Responsibility Award.
Woningpas – Flemish government

The woningpas is a digital passport for residences in Flanders, combining all information about certificates and known information about a house or building in one user-friendly platform.

Reach more customers and sell more through a solid e-commerce solution, complete with the right strategy and integrations.
Hello. Let's connect!
Any questions about getting your very own tailored digital experience? Peter is ready to answer!