ATLASSIAN
GUEST POST
REMOTE WORK
How Atlassian tools help with remote team management
Nowadays, it's hard to find people who haven't heard about Atlassian tools. Not surprising, since they revolutionized the way we approach team management and provide everything you need to handle everyday operations.
Atlassian tools were already quite popular before the pandemic. Over the last few years, it enhanced its suite of products acquiring smaller startups like Trello and Bitbucket. According to the stats Atlassian shares on their website, there are more than 10 million users of their products across 190 countries.
One of the reasons Atlassian tools are so popular for remote environments is that Atlassian has 9 offices scattered across the globe. By (partially) collaborating remotely themselves, they know what other teams need to become productive. Their practices foster the culture of distributed teams all over the world.
Jira
Jira is probably one of the most well-known task management tools. Operating in any kind of Agile environment be it Scrum, Kanban, or a mix of both, you can effectively manage the team progress there. Jira simplifies development team groomings, sprint planning and backlog prioritization. One of the biggest issues when running a remote team is often a lack of progress visibility, and it's easily solved with Jira Software. It's super easy and quick to add task estimations and generate burndown charts to measure the velocity of all the team or a particular team member. It's also possible to enable the task tracker to see how much time it takes to complete any given task.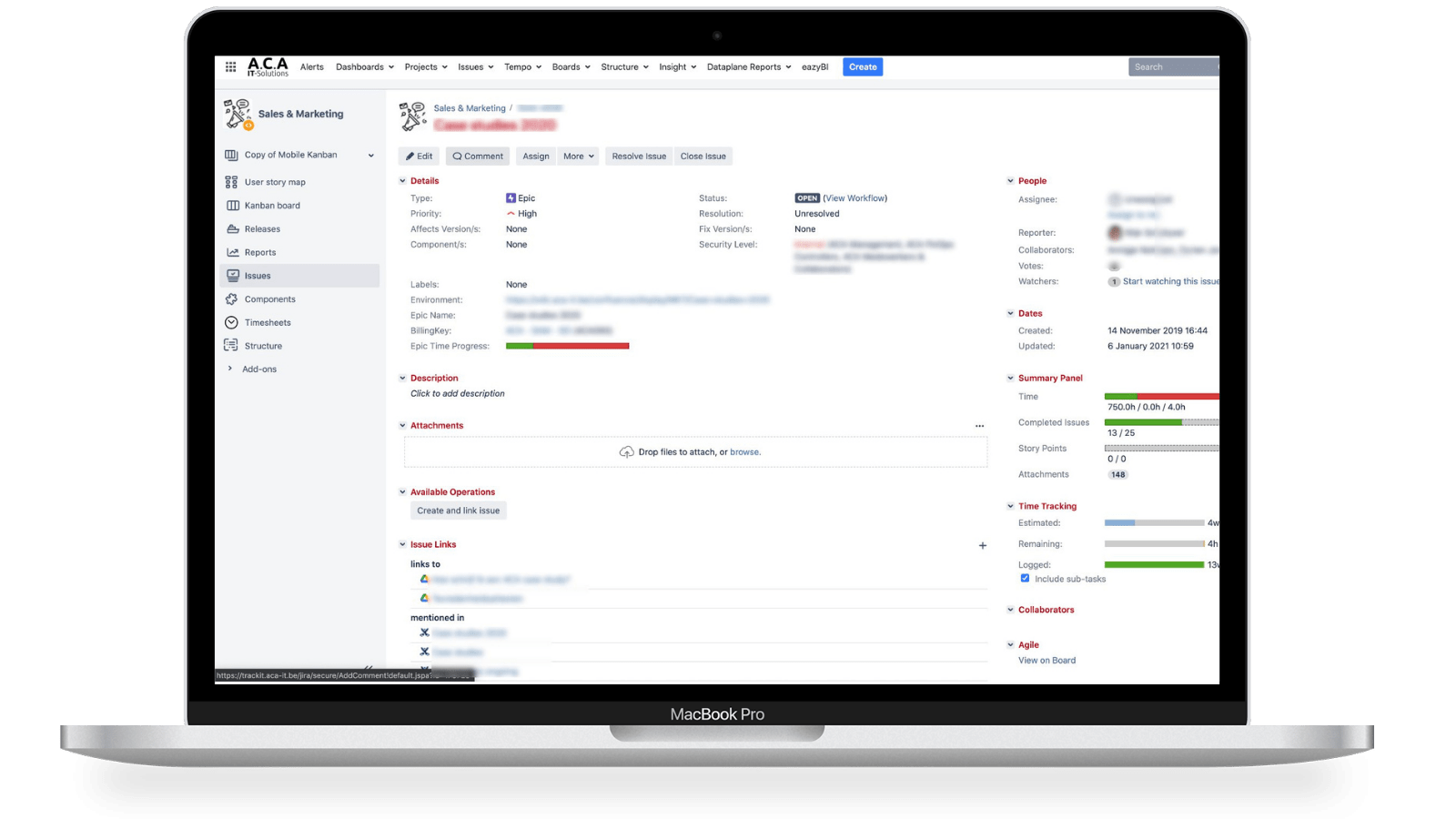 Bitbucket
Working with version control systems is an integral part of software development. The majority of software developers use Git, making it the most popular VCS (no surprise there, you can find tutorials on how to use Git in almost every web-development course).
With an ever growing number of projects, teams need to have one central management system to manage all the repositories. Bitbucket has your back covered here, as it enables all your team members to collaborate on code, test, and deploy. One of the biggest advantages to Bitbucket of course is that it integrates really well with other Atlassian products. It's also convenient to create separate Bitbucket branches from Jira tasks or Trello cards.
Trello
Trello is a collaboration tool designed to organize all your projects into boards following the Kanban scheme. It provides a visual overview of your project by sorting tasks in lists, setting deadlines, putting different labels on cards, and assigning them to a particular team member. Trello allows you to create a new board from scratch or modify a template for any use-case scenario, ready for you and your team to collaborate on in just a few minutes. Numerous add-ons can simplify the project management even more by enhancing the functionality (e.g. enabling custom fields for cards, voting, or performing bulk actions to speed up the prioritization) and integrating with 146 third-party tools.
Regardless of team size, Trello is equally perfect for solopreneurs, small startups, and giants of remote operations like Google and Kickstarter that already use Trello to run their projects.
If you'd like to get started with Trello, check out this handy beginner's guide.
Confluence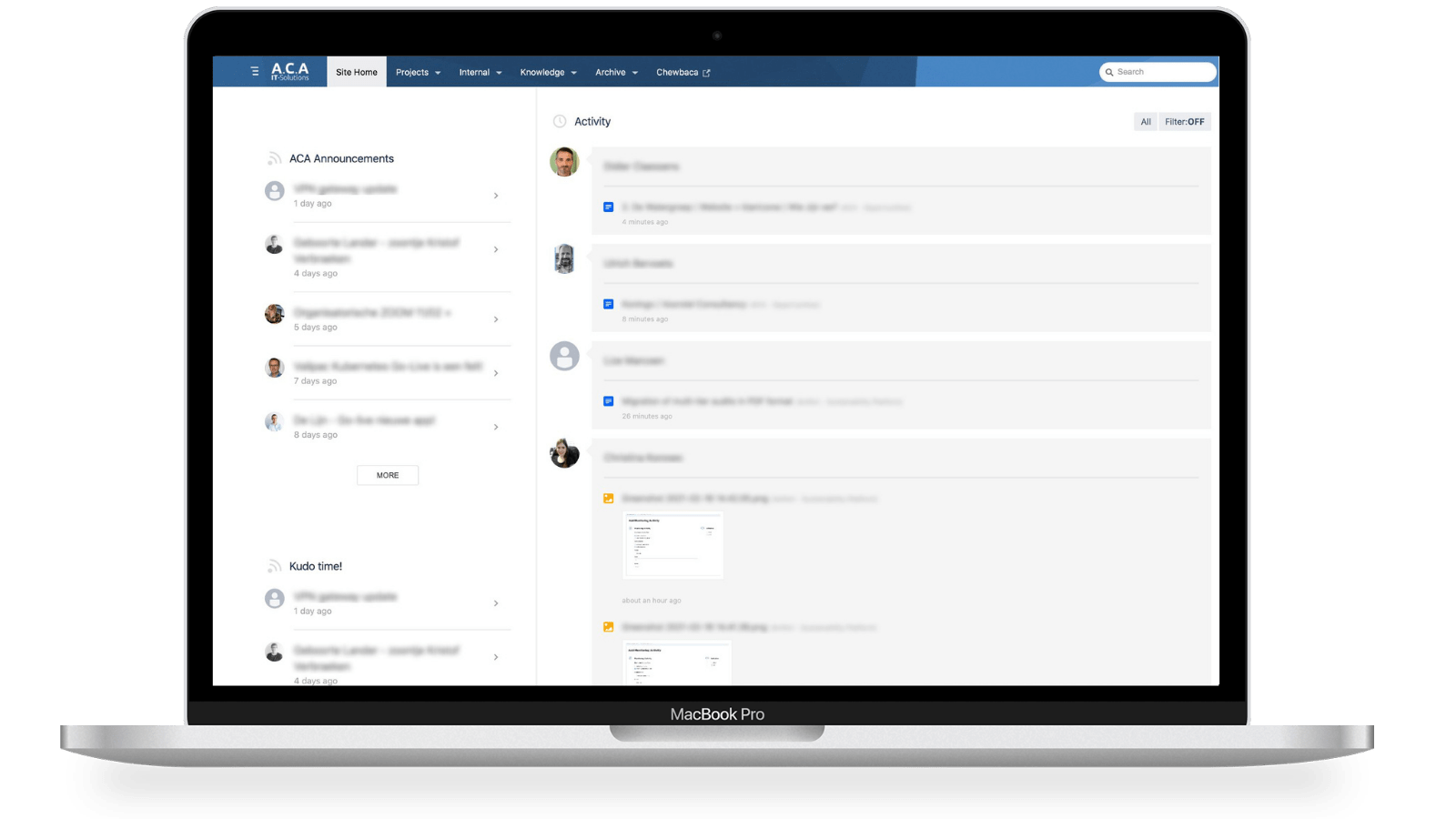 For remote as well as non-remote teams, it's critical to keep processes and workflows documented so that everyone stays on the same page. Atlassian Confluence is a perfect knowledge base tool that allows organizing spaces for different departments, keeps project documentation in one place, and group. It's also possible to restrict access to sensitive files to make them available to certain groups or members and review the previous document versions to track changes.
Status Page
With remote teams, timely communication on critical incident response is simplified with the Status Page Atlassian tool. Status Page allows you to keep everyone in the loop on global issues like maintenance or unexpected outages. It's also a great tool for businesses that run websites and have a large customer base to avoid an overload of support tickets and chat requests. Users can create a message notification, show the progress of troubleshooting, provide updates on what is going on, and finally mark the issue as 'resolved' when appropriate. With the help of Status Page, it's possible to create public pages for external users, audience-specific pages (e.g. some customer groups) and private ones for internal purposes (e.g for NBPM, aka, no blame post mortem reports), for more targeted communication depending on the audience.
The power of all things Atlassian
The great thing about Atlassian products is that they are easy to integrate with one another, forming an ecosystem that allows you to simplify the management by transforming сomponents from one system into the actionable items in another one. For example, thanks to this tight integration it's easy to transform Trello Cards to Jira tickets, checking Bamboo builds in Bitbucket, or leverage the APIs to create integrations with third-party tools.
With a high number of professional tools to attend to, employees these days can feel distracted and less productive. Fortunately, the integration of the Atlassian tools provide a solution here as well. Creating a shared page in Confluence, contributing to the tasks on Jira, or subscribing to a Status Page, users can easily keep up with all the updates without proactive monitoring of all the different tools, as you can set up automatic email notifications once a change occurs.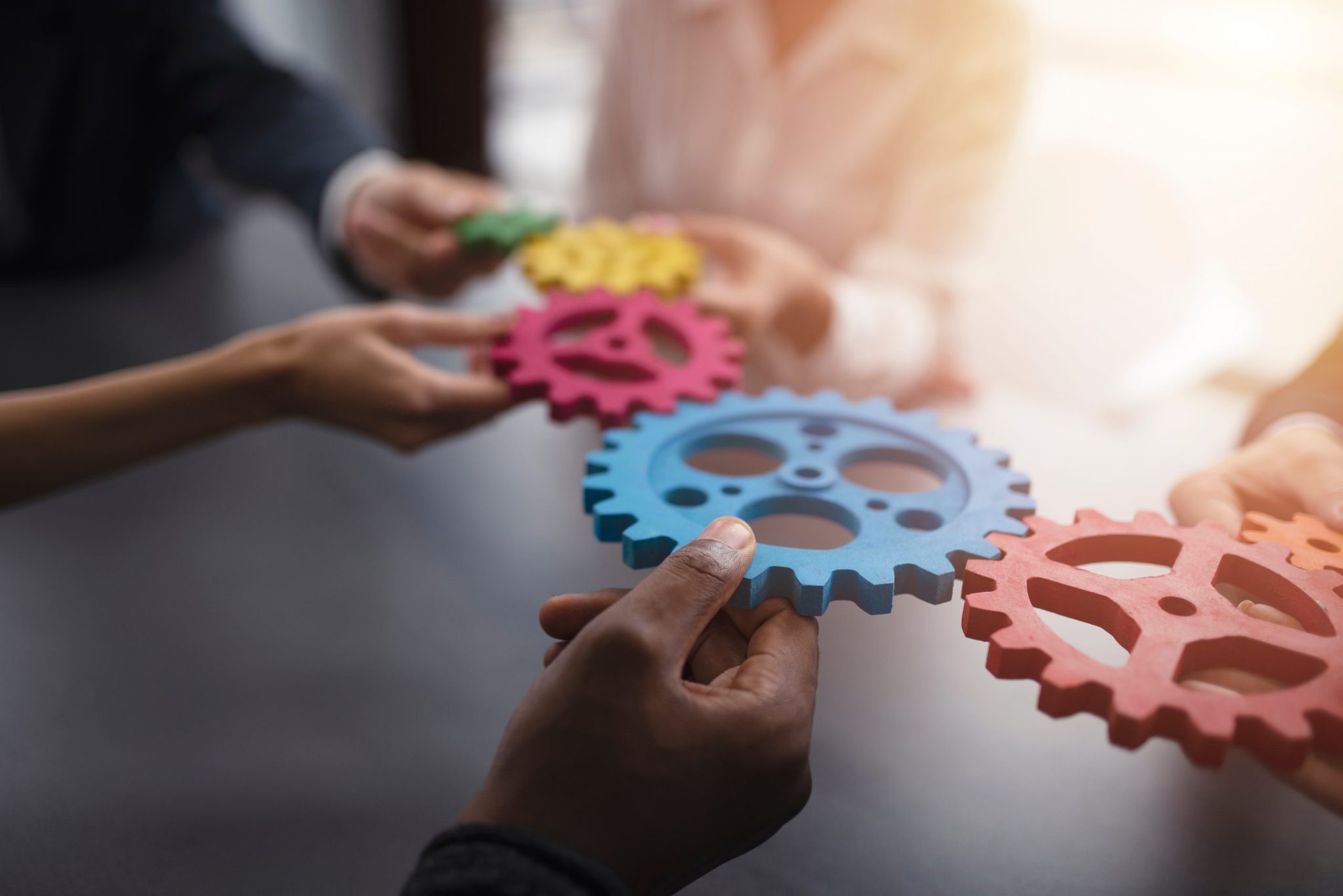 Wrap up
When the pandemic started, a lot of businesses were struggling because of lockdowns, issues with vendors and economic recession. Especially under such circumstances, Atlassian tools are a great help in the transition to remote work. The majority of their products are free for small teams up to 10 users, giving them all the benefits of effective project management solutions. Thus, having all the means for management, small companies can keep their business running in a remote mode and ensure growth and development.
With the shift towards remote work and positive results in terms of productivity, many business owners question returning back to offices once the pandemic is over and more than 70% of companies plan to keep at least partially remote environments. So while the world is changing and we do not know if remote work will totally replace offices one thing is certain: if you tried Atlassian on remote for the first time, you will want to bring it with you to the office or anywhere else.
If you're looking for an Atlassian partner, see what we can offer you!
Read more tips & experiences