A customized knowledge base for iText
iText is an innovative company specialized in developing PDF software. Their products and services help millions of users worldwide to design digital documents for a variety of purposes. iText has four offices around the world and provides products and services to various Fortune 500-companies, SMEs and government agencies.
The challenge: migration of an extensive knowledge base
iText offers their customers a user-friendly experience. Customers can easily look up all the information about all iText products and technical content via a knowledge base on the iText website. This publicly accessible knowledge base contains all up-to-date information about releases, installation guidelines, manuals, how-to-guides, video tutorials, e-books and the FAQ.
Before, all this content was shared through the main iText website and not through a separate knowledge base. This made it difficult to document and manage everything in one platform. In addition, iText wanted to make it as easy as possible for their end users to find all the content. For iText, it is also important to be able to easily make adjustments to all modules of the knowledge base, especially to generate relevant queries. Finally, iText wanted to focus strongly on Search Engine Optimization (SEO) in the new knowledge base in order to rank the user search results as logically as possible.
For those reasons, iText wanted to migrate their current knowledge base to a new platform. Due to their previous experience with products from the Atlassian suite, such as Jira, iText opted for Confluence.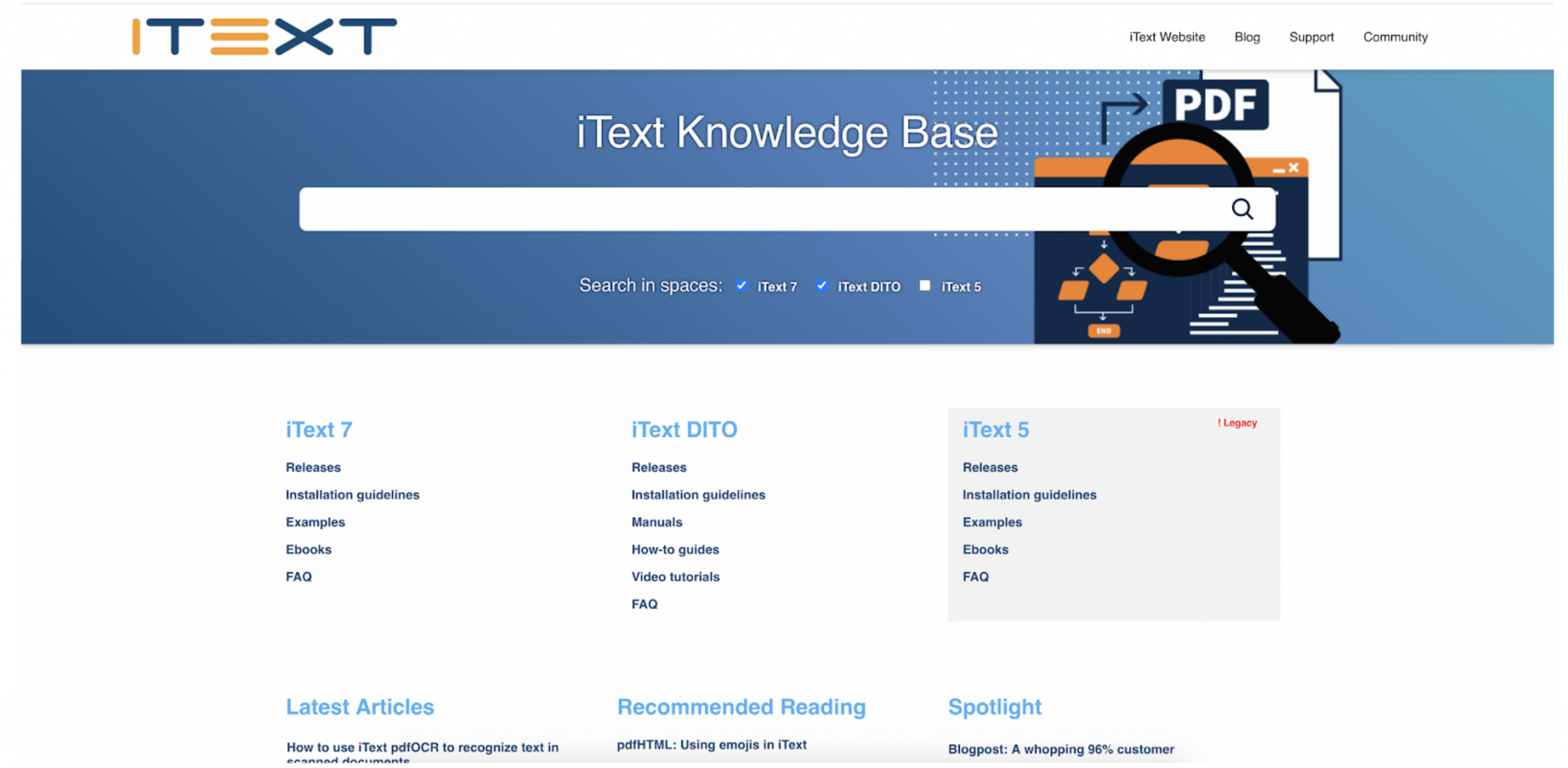 Our solution: Confluence for the migration of all content to a new knowledge base
Just like their previous database, the new iText knowledge base includes all technical information and documentation about their products. Our Atlassian experts migrated this content from the former platform, their global website, to a new Confluence environment.
Improvement of the user-friendliness
For the new knowledge base, we also took into account the importance of good SEO. This means that the knowledge base can rank the users' search results very accurately to relevance.
In addition, users cannot only search specifically for a certain product, but also by different releases of that product depending on which one the customer or visitor is using.
Google Analytics is also integrated in the knowledge base to positively influence SEO. For example, the search bar shows search results to the users faster. There is also a 'snippet' displayed with each search result, giving a brief explanation about that specific search result. Finally, it is also possible to filter for specific search terms and products at any time.
To provide as much structure as possible to the users, we divided the knowledge base into three spaces. Any space represents a product of iText: iText 7, iText DITO and iText 5. These three spaces are published together in one public knowledge base. That way, the knowledge base is structured, but users can also easily change from one product to another.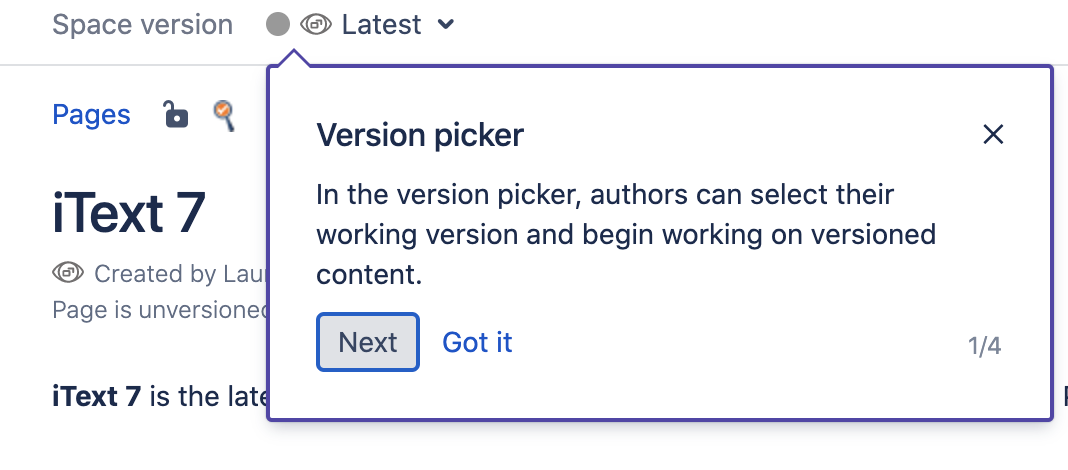 Fully customized and in the corporate style of iText
To let our Confluence solution work even better with iText, we used two important applications that link to Confluence: Scroll versions and Scroll viewport.
Scroll versions ensures that documentation in Confluence can be written very specifically for one particular version of a product. It also makes it possible to hide or show certain versions in the knowledge base. This allows iText to work behind the scenes on new versions of documentation, while the current version is still available for users. As soon as a new version of a product is available, the documentation can be published easily.
Scroll viewport publishes the documentation contained in Confluence. The complete internal documentation is published externally to the iText public knowledge base. Scroll viewport also ensures correct styling of this published material. Based on CSS, the iText corporate identity, lay-out and fonts are fully incorporated into the knowledge base. As a result, it matches nicely with their website.

Confluence as a versatile platform
Confluence proves once again that it is an excellent platform to build knowledge bases. Because of the extra functionalities such as version management and publication libraries, it is easy for the users to access their installation guides, examples and technical documentation. The search bar is also continuously present on the homepage, which means that the knowledge base is always accessible throughout the rest of the website. This allows users to easily search via keywords and filter by technologies, products and more.
The flexibility of Confluence, the right applications that link up with it and the adaptation to iText's corporate branding allowed us to build a customized knowledge base for iText.
Do you want more information about us or this customer success story?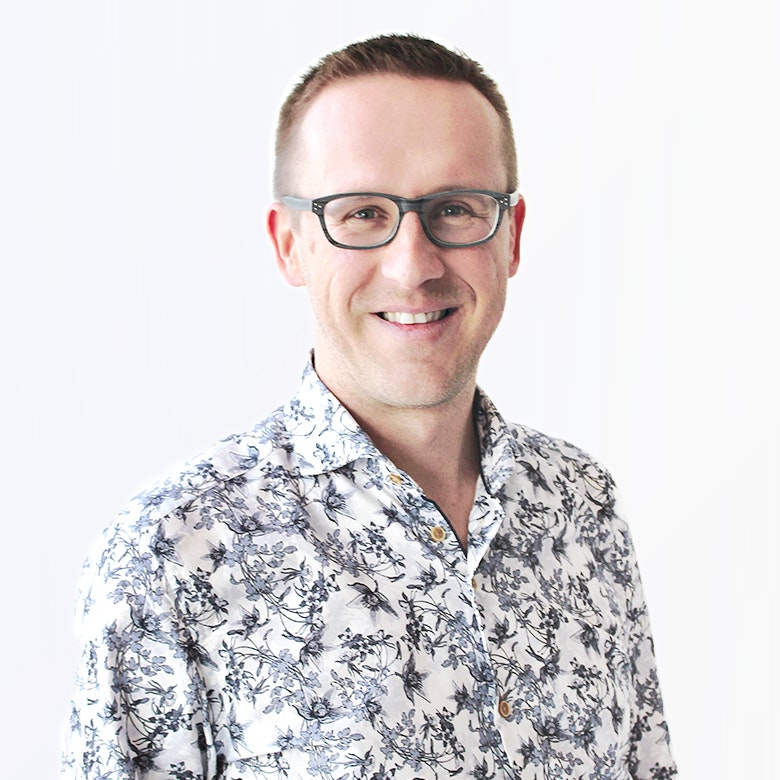 Peter Jans
Cloud and Innovation Architect & Business Unit Manager
Related customer success stories