Jira Service Management for Clarebout: so much more than just an IT helpdesk!
Clarebout is one of the world's most important companies when it comes to frozen potato products for private labels. This Belgian family business has been developing and producing completely custom products for their clients since 1988.
The challenge: Replacing the IT service desk
Clarebout has substantially grown over the past few years. Because of the strong growth of the company, including its IT department, the open-source system to follow-up on and manage tickets no longer sufficed. Clarebout needed a new IT service desk and a trustworthy partner for its implementation. That's where ACA came in.
Our answer: Jira Service Management as a versatile and complete solution
Clarebout had already chosen for Atlassian's Jira Service Management as its solution for a service desk. Jira is a modern service desk aimed at collaboration, quick service and an excellent integration with other Atlassian products. Through a focused collaboration and an efficient approach, we were able to implement Jira a whopping 50% faster than expected. We used the extra time available to train Clarebout's staff members.
This way, Clarebout is able to take a large portion of Jira's configuration in its own hands, but still count on ACA for any specialized knowledge.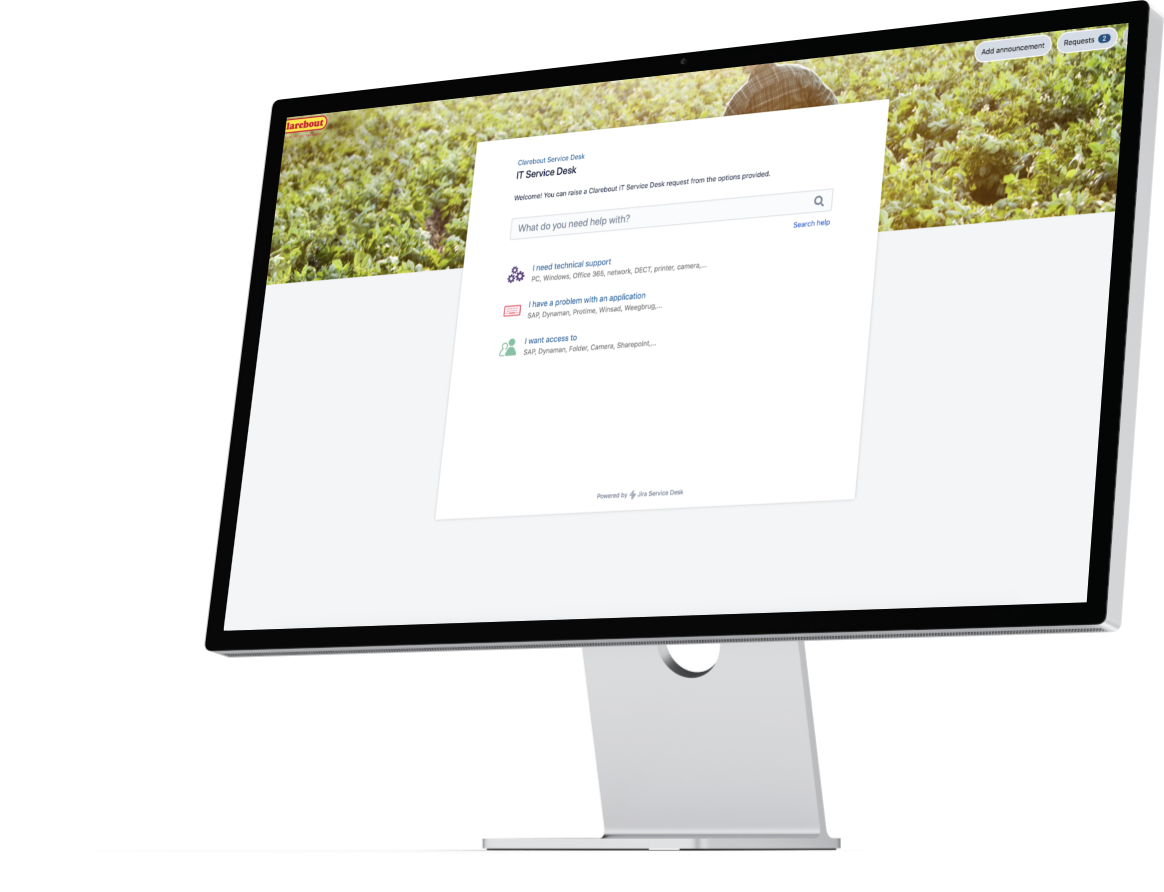 First expansion: inventarization of 800 cameras, 300+ mobile phones, servers and more
Thanks to the success of the project, combined with the mutual trust between Clarebout and ACA, the project soon expanded beyond its initial scope. The next step of the project consisted of an inventarisation of Clarebouts entire infrastructure (its production environment houses about 800 cameras, more than 300 mobile phones, …) in Jira using Lansweeper and Insight. Because of this step, Clarebout now enjoys a joined ticketing system for its IT service desk as well as its infrastructure management.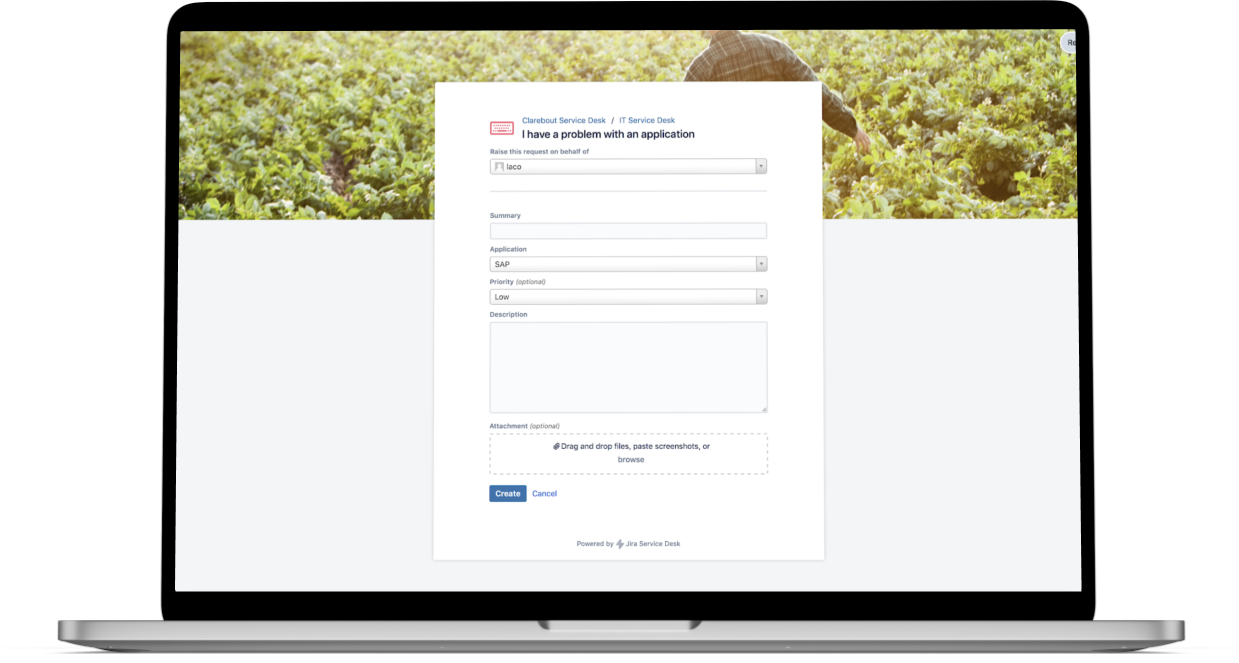 Second expansion: support during construction
To further support its strong growth, Clarebout is currently building a few new production facilities. Jira turned out to be an excellent supporting tool for this as well. The construction's planning, current status, associated risks, those responsible and other details of a construction site are all stored in Jira. This allows Clarebout to precisely follow up on the construction of a new production facility.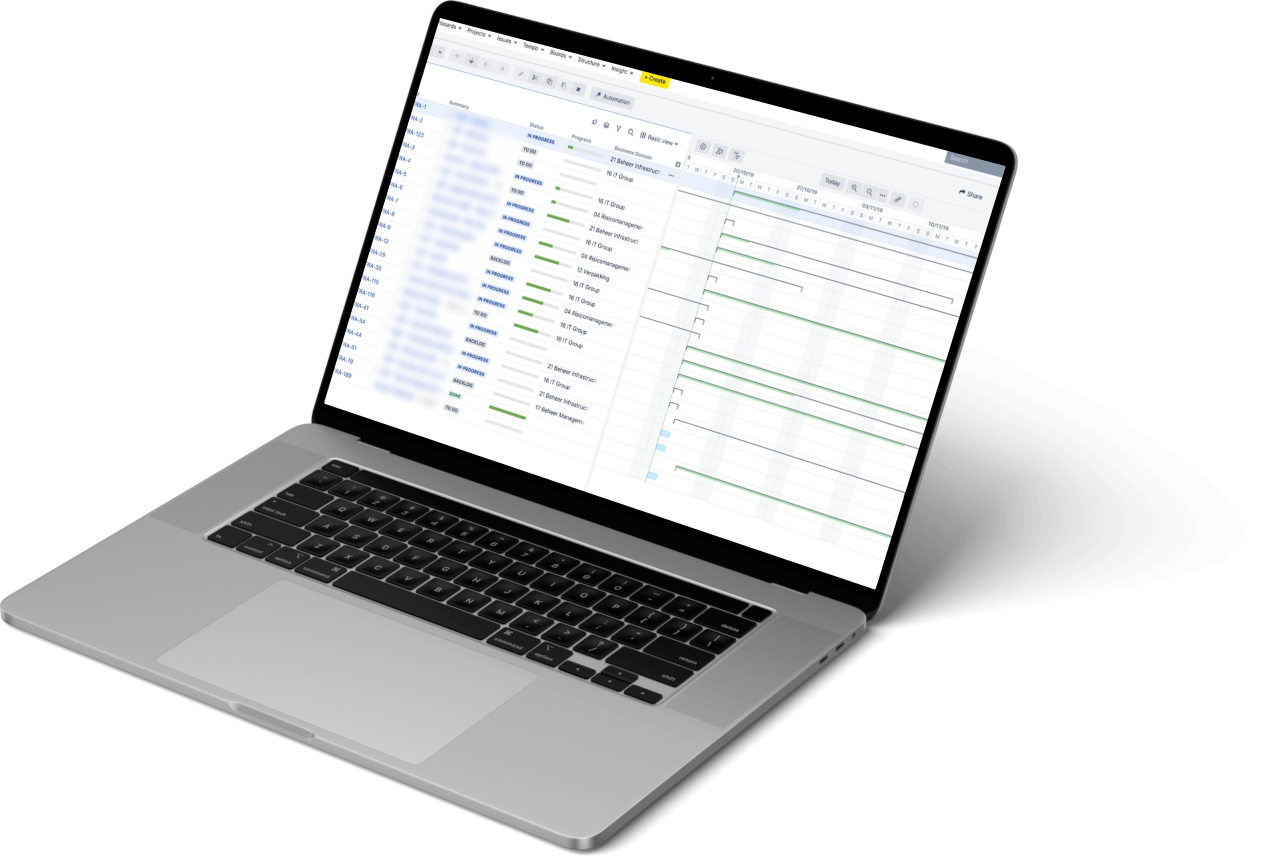 Jira, however, not only serves as a tool for follow-up, but also offers active support during construction. In the event of a problem occurring on a construction site, the system automatically sends a notification to anyone that needs to be involved.
These people then immediately receive all relevant information, such as
the associated risks or current danger,
who the responsible contractor is,
and on which construction site the problem has occured.
The project at Clarebout shows that ACA is able to unlock Jira's versatility and set up so much more than just a ticket management system or help desk. Moreover, this project is a great example of how an initial scope can grow to an impressive project thanks to mutual trust and strong domain knowledge.
Need more information about us or this customer success story?

Kristof Lauwagie
Account Manager
Related customer success stories